The Coliseum: Navigating Game Day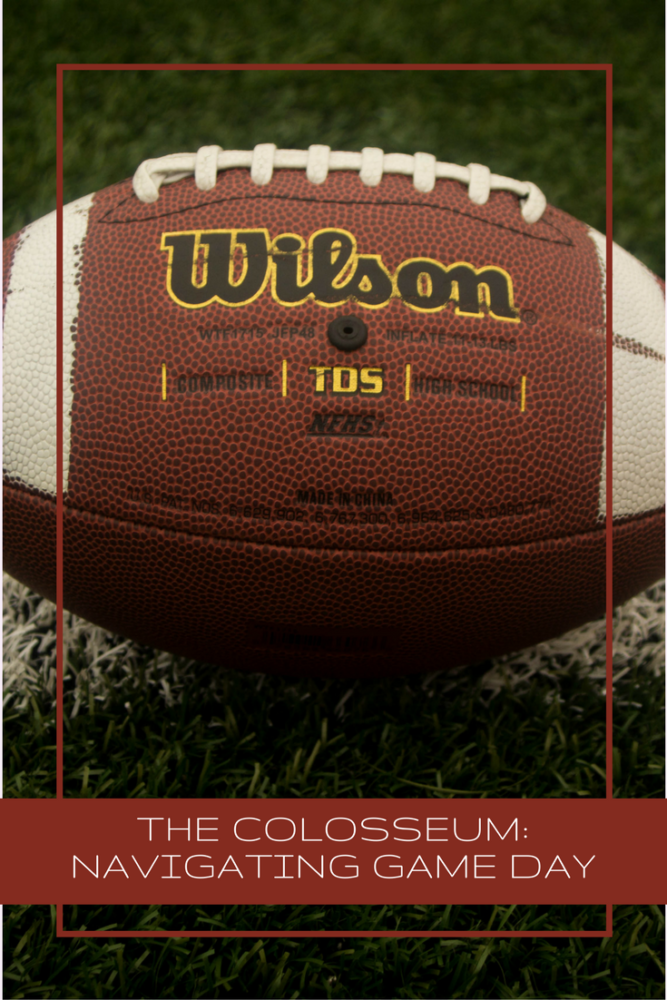 The Los Angeles Memorial Coliseum is home to some of the biggest sporting events in the country. Oftentimes referred to as the "greatest stadium in the world", the LA Coliseum has also hosted historical events such as the Olympics, Super Bowls, World Series and presidential visits. Originally commissioned in 1921 as a memorial to LA veterans of World War I, the Coliseum is located in the heart of Los Angeles just steps from USC and the Natural History Museum. Here are some of our best tips for navigating your next game day.
PARKING
Finding parking in LA is difficult no matter where you go. With so many people headed to the game, you're sure to hit some traffic getting into the Coliseum. Public parking often sells out quickly, however Exposition Park does have public parking spaces available along with USC campus parking just one block north. Want to skip the hassle all together? Both the Metro and Metrolink have exits near the Coliseum and offer round-trip tickets, easy transfers and parking lots to leave your vehicle. To see fares and fees based on your location, check out their website here.
Rideshare options are also available for drop off just outside Exposition Park, however they are prohibited from the park area until one hour after each game. Taxi services also have a designated area on the South side of the Coliseum for quick and easy drop off.
RESTAURANTS
Los Angeles has no shortage of great food to explore, so why not make a day of it? Cole's and The Varnish is one of the oldest restaurants in the city and claims to be where the french dip sandwich originated. The small Yucatan restaurant Chichen Itza is located less than one mile from the Coliseum and home to made from scratch items like Pan Frances bread, Longaniza chorizo and Achiote paste. For those looking for something simple, Pizza Studio offers customizable pizzas and is right on the outer edge of USC's campus. Many of these restaurants also offer free parking should you choose to leave your car there for the rest of the game.
With a capacity of more than 15,000 people, it's no wonder that parking and traffic can be an issue for fans. The Coliseum also recently enacted its clear bag policy – allowing only one clear bag per person into the stadium during games. To ensure you have a hassle free game day, we recommend riding with a friend and bringing the least amount of items with you for quick entry. Want to make your day a little more romantic? Check out our most romantic restaurants in LA for a post-game snack while you wait out traffic!
About the Author
Ernie Carswell is one of the most accomplished and respected real estate agents in the industry today. With more than 25 years of experience in the business, Carswell's extensive roster of satisfied clientele includes the likes of Fortune 500 CEOs, professional entertainers, top studio executives, leading attorneys, government officials, ambassadors, and foreign dignitaries.Carswell is one of the most admired names in luxury real estate and frequently receives accolades for his outstanding work in the press. He has been included in The Hollywood Reporter's "Hollywood's Top 25 Real Estate Agents" listing, in Variety's feature on "Showbiz Real Estate Elite," Billboard's coverage of the "Top 15 Real Estate Agents Representing Musicians Today," and was ranked in the top 100 Agents in the nation by the Wall Street Journal's Real Trends.