A Los Angeles Icon: Griffith Park Observatory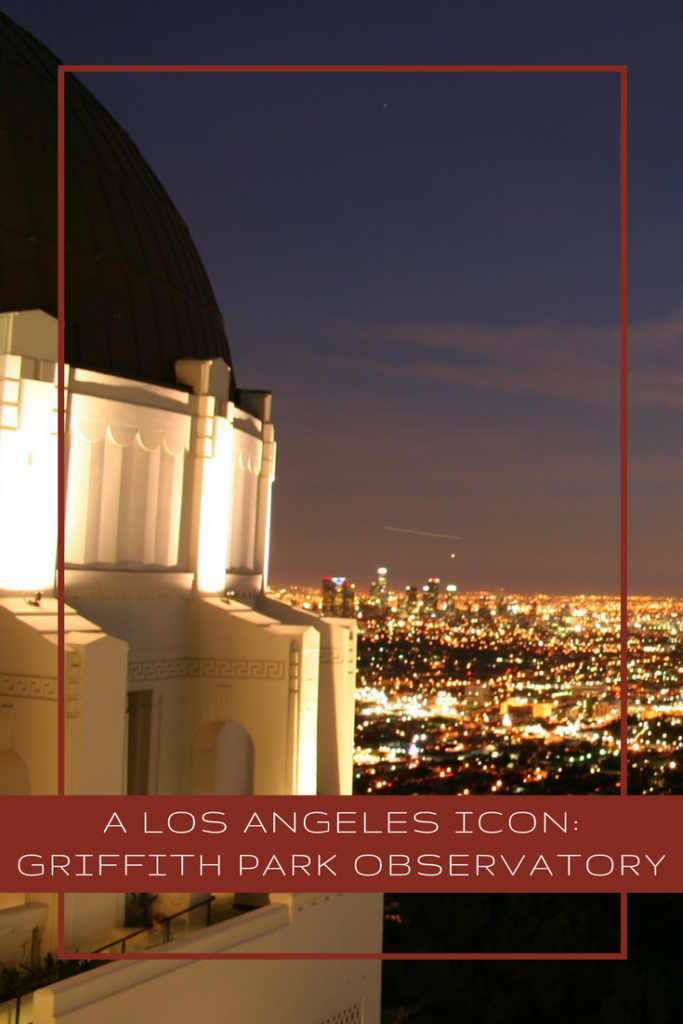 Griffith Observatory is an icon of Los Angeles. The art deco observatory is located on Mount Hollywood in Griffith Park in the vicinity of the Los Feliz neighborhood. Griffith Observatory is a unique hybrid of public observatory, planetarium, and exhibition space. It was funded by a bequest from Griffith J. Griffith, who specified in his will the specific focus for the building. When the Observatory's construction was completed, it was given to the City of Los Angeles with the stipulation that it is always to remain open to the public free of charge.
Visitors flock to to the Observatory for many reasons not the least of which is that it is the best vantage point for observing the world-famous Hollywood Sign. The Observatory has welcomed over 76 million visitors in its history, over one million visitors each year.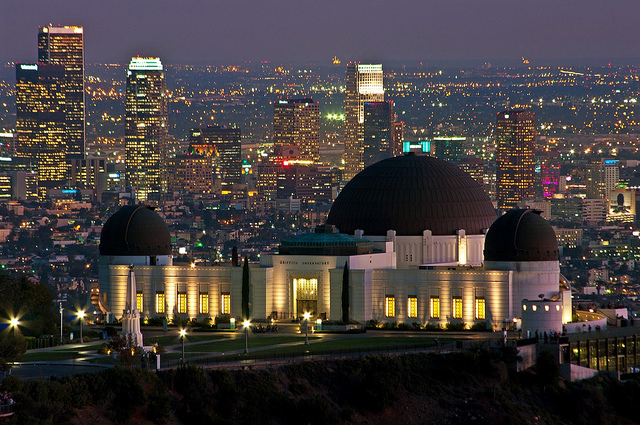 via Flickr user Ron Reiring
When you visit the Observatory, you can choose from several ways to have fun while you learn. The Samuel Oschin Planetarium offers three shows each day; tickets range from $3-7 depending on your age. Each day the Observatory is open, the Leonard Nimoy Event Horizon offers hourly free programs including a 24-minute film about the Observatory itself. After the 2006 renovation, several new exhibit spaces join the Observatory's two original galleries, which are all free to the public. Finally, free public telescopes are available each evening that the Observatory is open and skies are clear for viewing.
Over the years, numerous films and TV shows have filmed on location at the Griffith Observatory. The west lawn of the Observatory features a bust of James Dean commemorating the appearance of the building in the classic film Rebel Without Clause. You might also recognize the Observatory as the place where the Terminator lands after coming back through time, or, more recently from the "A Lovely Night" dance scene in LA LA Land.
If you are in Los Angeles, be sure to make a stop at the Griffith Park Observatory as it is a true Los Angeles icon.
About the Author
Ernie Carswell is one of the most accomplished and respected real estate agents in the industry today. With more than 25 years of experience in the business, Carswell's extensive roster of satisfied clientele includes the likes of Fortune 500 CEOs, professional entertainers, top studio executives, leading attorneys, government officials, ambassadors, and foreign dignitaries.Carswell is one of the most admired names in luxury real estate and frequently receives accolades for his outstanding work in the press. He has been included in The Hollywood Reporter's "Hollywood's Top 25 Real Estate Agents" listing, in Variety's feature on "Showbiz Real Estate Elite," Billboard's coverage of the "Top 15 Real Estate Agents Representing Musicians Today," and was ranked in the top 100 Agents in the nation by the Wall Street Journal's Real Trends.