Best Irish Pubs in LA for Saint Patrick's Day Celebrations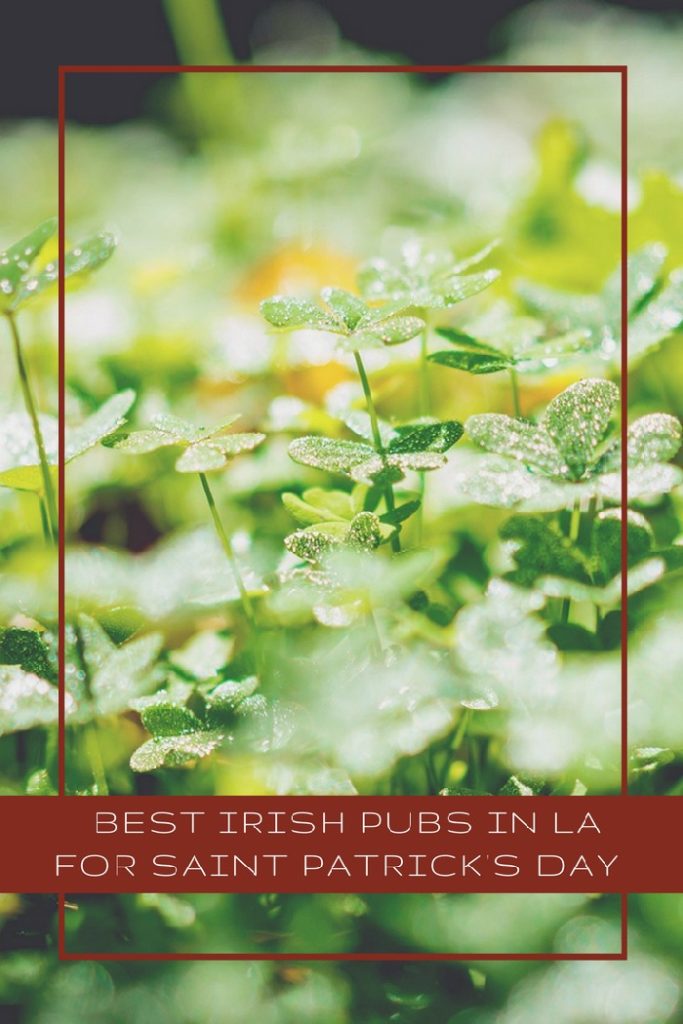 We're all Irish on St. Patrick's Day! Los Angeles might not have the same reputation for St. Patty's Day parties as Boston or Chicago, but there are plenty of amazing celebrations from which to choose. Whether you prefer traditional Irish dancers and Celtic music or green beer and pop music, you can find it in LA!
The biggest St. Patrick's Day celebration in the LA area is at Casey's in DTLA. The party spans over two blocks and attracts something like 20,000 people each year. This year's party will feature 400 kegs of beer, 1200 bottles of Jameson, and plenty of Irish food. As a bonus, general admission is FREE before 3:30PM.
Sip from a pint of Guinness as you enjoy Irish dancers, bag pipes, photo booths and much more at Molly Malone's annual St. Patrick's Day party. When you have worked up a hunger, choose from traditional corned beef and cabbage or Irish stew to fill you up. If you make it to the pub before 3:30, there is no cover charge.
Would you rather make your St. Patty's Day celebrations a multi-day event? Tom Bergin's has you covered. The pub's ambitious weekend hours run from 11AM-9PM on the 18th and 19th, and from 6AM-2AM St. Patrick's Day itself! The Irish pub will have four bars, a beer truck, and more than enough Irish whiskey to get you through the weekend.
If you are less concerned with traditional Irish culture and more interested in an Americanized version of the holiday, head to Rock and Reilly's. The Sunset Strip pub will offer green-dyed Bud Light and Irish nachos, alongside more traditional fare like Guinness and corned beef.
Which of these St. Patrick's Day celebrations sounds like the best time to you? Whatever you do to celebrate the holiday, please be safe and responsible so you can all party again next year!
About the Author
Ernie Carswell is one of the most accomplished and respected real estate agents in the industry today. With more than 25 years of experience in the business, Carswell's extensive roster of satisfied clientele includes the likes of Fortune 500 CEOs, professional entertainers, top studio executives, leading attorneys, government officials, ambassadors, and foreign dignitaries.Carswell is one of the most admired names in luxury real estate and frequently receives accolades for his outstanding work in the press. He has been included in The Hollywood Reporter's "Hollywood's Top 25 Real Estate Agents" listing, in Variety's feature on "Showbiz Real Estate Elite," Billboard's coverage of the "Top 15 Real Estate Agents Representing Musicians Today," and was ranked in the top 100 Agents in the nation by the Wall Street Journal's Real Trends.