Best Vegetarian and Vegan Restaurants in LA
More and more people are making the decision to change to a more plant-based diet, whether for their own personal health or the health of the planet. California has come to be known for vegetarian and vegan cuisine, so it makes sense that the LA area offers numerous remarkable vegetarian and vegan restaurants. Put these restaurants on your list of places to try out this year.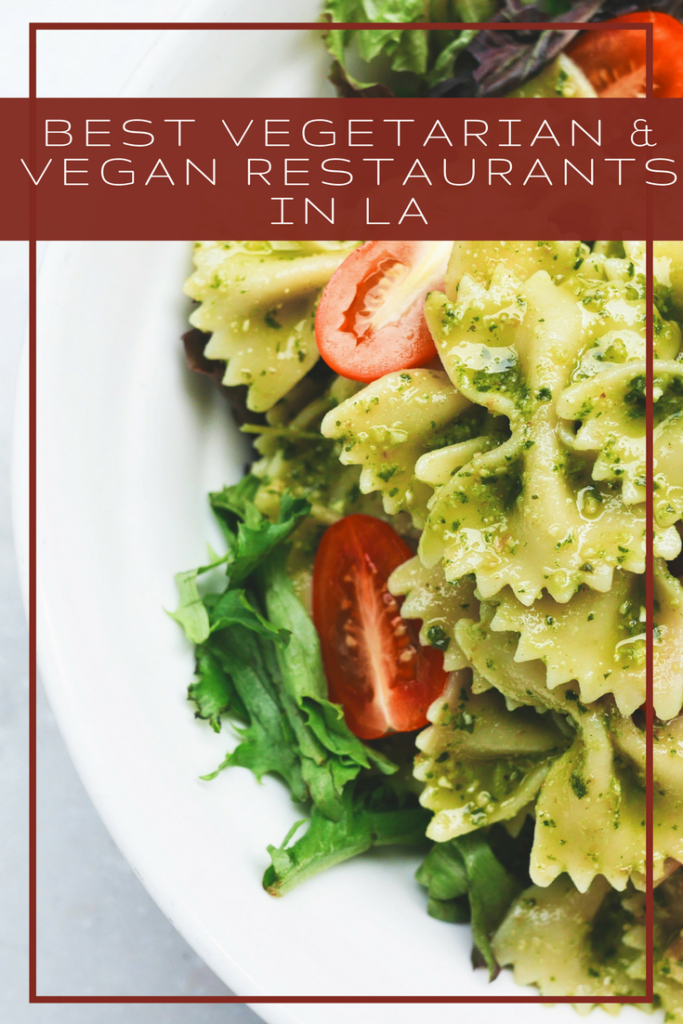 VEGETARIAN
Head to Echo Park to find Elf Cafe, an adorable Eastern Mediterranean bistro. Enhance your meal with a glass of natural wine or vegan and organic beer.
The Green Temple is a little tricky to find, but worth a visit for delicious vegetarian food. Visit this peaceful South Bay restaurant for lunch or dinner.
50% of our raw produce comes to you directly from local farms. 85% of our ingredients are organic. With the exception of our tortillas, pita bread, and whole-wheat buns, every single item on our menu is prepared in-house.
VEGAN
Cafe Gratitude has six locations in the greater LA area, so you can find quality plant-based cuisine all over the city. The small chain supports local farmers, sustainable agriculture and environmentally-friendly products. The menu changes based on location and season, so check out your nearest location for tasty gourmet vegan fare.
We strive to create a menu and environment that supports health and sustainability for both our community and the planet. We practice business through a term we call "Sacred Commerce", where we provide inspired service, honest and transparent communication, and express gratitude for the richness of our lives.
Ramen Hood in DTLA's Grand Central Market serves delicious Pho and ramen without the meat. Top Chef contestant Ilan Hall gives his customers the full ramen experience by including vegan eggs in some of his offerings.
Matthew Kenney's dream for Plant Food and Wine was for a communal gathering place centered around healthy, organic, plant-based food. The Venice restaurant even offers multi-course tasting menus based on local ingredients.
When it comes to what we eat, we see things differently than others. Aligned with a world rapidly embracing the need for a healthier diet and an increase in plant-based food consumption, we are crafting the future of food®.
For a sophisticated sit-down dinner, visit Crossroads Kitchen on Melrose. The vegan restaurant serves small plates, vegan pasta, and other refined Mediterranean dishes. The prices are higher than the other vegan restaurants on our list, but we think you will be satisfied with your amazing meal.
Los Angeles offers so many wonderful plant-based restaurants that we couldn't include them all here. What's your favorite LA spot for vegetarian or vegan food?
About the Author
Ernie Carswell is one of the most accomplished and respected real estate agents in the industry today. With more than 25 years of experience in the business, Carswell's extensive roster of satisfied clientele includes the likes of Fortune 500 CEOs, professional entertainers, top studio executives, leading attorneys, government officials, ambassadors, and foreign dignitaries.Carswell is one of the most admired names in luxury real estate and frequently receives accolades for his outstanding work in the press. He has been included in The Hollywood Reporter's "Hollywood's Top 25 Real Estate Agents" listing, in Variety's feature on "Showbiz Real Estate Elite," Billboard's coverage of the "Top 15 Real Estate Agents Representing Musicians Today," and was ranked in the top 100 Agents in the nation by the Wall Street Journal's Real Trends.