Drive-In Events Around Los Angeles to Welcome Fall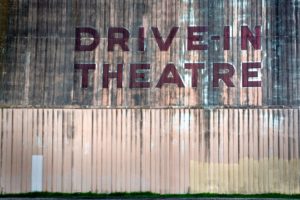 Fall in Los Angeles is the perfect time for driving through the city with the windows down—the weather is cooler, a breeze settles in, and the sun shines bright.
This season, drive-in events will replace many in-person events or typical autumn holidays, as businesses work to entertain the city without breaking social distancing guidelines. We've gathered a few of the best drive-in events around Los Angeles to welcome fall!
Best-of Pitchfork Music Festival
Pitchfork Media is a top music publication for indie artists, and every year they put on a music festival to celebrate the best in alternative and independent music across genres.
Due to COVID-19, the festival this year was canceled. In response, Los Angeles is hosting a drive-in event featuring a film compiled of the "best of" acts at the Pitchfork Music Festival from the past 15 years. Hosted downtown at the stylish Drive-In at Hotel Figueroa, guests will be treated to a fun evening of exceptional music.
All proceeds for tickets support The Movement for Black Lives. Book your tickets here.
Secret Movie Club
The Secret Movie Club hosts drive-in events nearly every weekend in October—featuring, of course, horror and fright films in celebration of Halloween.
The drive-in is hosted at a parking lot in Glendale, CA. But unlike ordinary drive-ins, the Secret Movie Club brings with it a cult following and offers pre-packaged snacks (sometimes themed for the film showing) and merchandise for purchase.
Learn more and book your tickets here.
OUT Under the Stars Drive-In and Socially Distanced Viewing
The Los Angeles LGBT Center is throwing a rooftop movie party on October 11 to screen the classic LGBTQ film, But I'm a Cheerleader.
The event will be held in Hollywood on the Dome Parking Structure Rooftop. Guests can choose to drive-in and watch the film from their cars, or purchase a VIP seating-for-two ticket. The latter comes with private, socially distanced seating upfront and a wine-and-snacks picnic basket.
Learn more and book your tickets here.
Grace and Grit: Dance in the Time of COVID
Grace and Grit is an original film featuring compilations from top Santa Monica dance companies. This drive-in screening is an excellent way to get the feel of going to see a ballet or performance when most performances have been canceled. Additionally, ticket proceeds support the Westside School of Ballet of Santa Monica.
The Westside School of Ballet describes the film beautifully: "Together, the pieces in this film explicate Grace and Grit in true context—the sheer determination and tenacity of artists whose grace survives even the most defining challenges."
The screenings will take place on October 9 and October 10 at 7:30 pm and 10 pm in Santa Monica.
Stranger Things: The Drive-Into Experience
Los Angeles has no shortage of drive-through Halloween experiences, but The Stranger Things Experience offers something different: An immersive, story-driven evening.
Fans of the hit series Stranger Things, a supernatural mystery series set in the 1980s, will love the recreation of iconic scenes…. And be thrilled by brand new monsters and mysteries!
The exact location will be revealed only to ticket-holders, but it will be somewhere in central downtown Los Angeles. The experience opens in October.
Learn more and book tickets here.
***
These drive-in events around Los Angeles prove our city's ingenuity amid a time of upheaval.
While drive-in events can't replicate the experience of typical in-person LA fall activities, they create a different type of fun that can be enjoyed by the whole family!
About the Author
Ernie Carswell is one of the most accomplished and respected real estate agents in the industry today. With more than 25 years of experience in the business, Carswell's extensive roster of satisfied clientele includes the likes of Fortune 500 CEOs, professional entertainers, top studio executives, leading attorneys, government officials, ambassadors, and foreign dignitaries.Carswell is one of the most admired names in luxury real estate and frequently receives accolades for his outstanding work in the press. He has been included in The Hollywood Reporter's "Hollywood's Top 25 Real Estate Agents" listing, in Variety's feature on "Showbiz Real Estate Elite," Billboard's coverage of the "Top 15 Real Estate Agents Representing Musicians Today," and was ranked in the top 100 Agents in the nation by the Wall Street Journal's Real Trends.