Enjoying Los Angeles in the Fall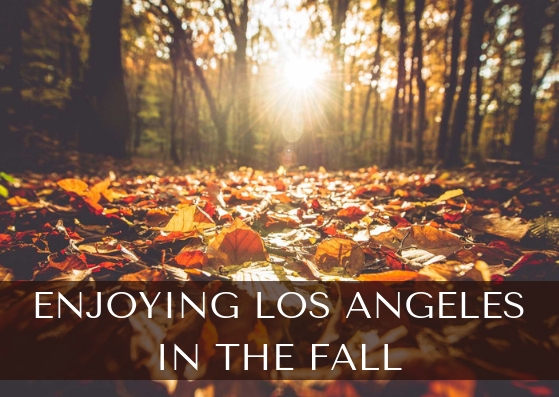 It's now November, which means the fall season is in full swing. While Los Angeles doesn't experience the tell-tale temperature drop as much as some areas, the city does offer plenty to do to celebrate the season. Whether you want to experience some of LA's most interesting festivals, get a head start on your holiday cheer, or, yes, even in Los Angeles, find yourself surrounded by autumn colors and falling leaves, there's something for you.
Plan a Fun Weekend at a Los Angeles Festival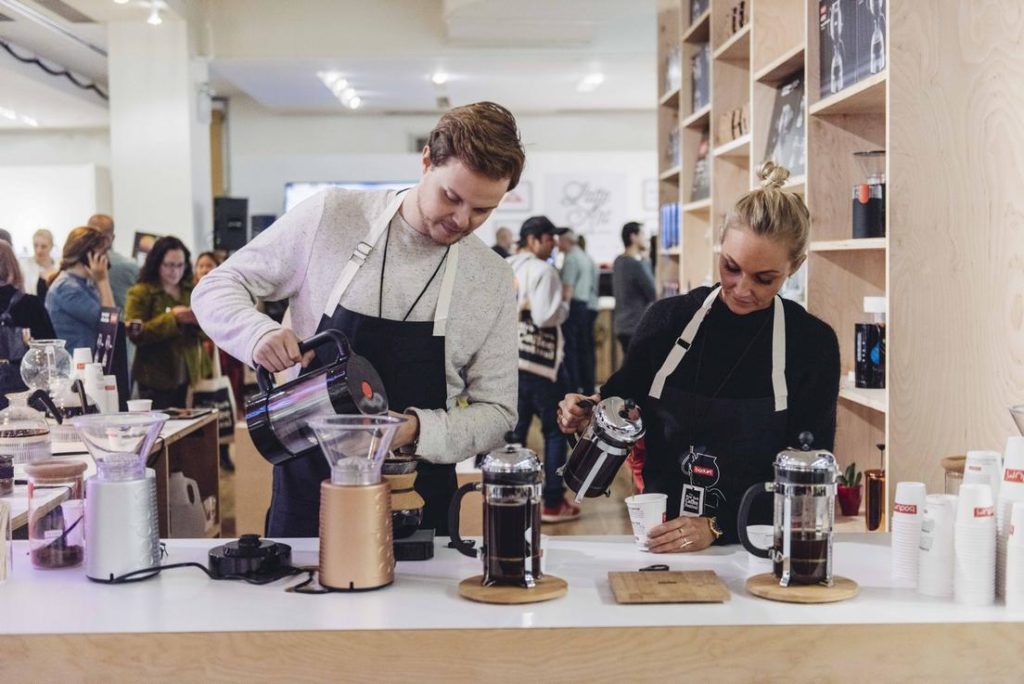 The Los Angeles Coffee Festival just sounds like it would make the ideal cozy fall weekend. On November 9-11, you can arrive (with tickets) at the Magic Box @ The Reef for "endless free coffee tastings, interactive workshops, demonstrations from world-class baristas, delicious street food, intoxicating coffee cocktails, live music, [and] art." As an added feel-good bonus, 10% of ticket sales will be donated to Project Water, an organization that works to bring clean water to coffee-producing countries.
The LAughter Comedy Fest is the biggest comedy festival in the United States, and it takes place in LA every May and November. Head to the Let Live Theatre to view this year's comedy films, live acts, and the screenplay competition among the public and industry professionals alike. The festival has become known for its for finding previously undiscovered comedy stars, so you might just be one of the first to hear the next big thing in comedy. This year it's occurring November 13-18.
The Whiskey Extravaganza is more like a special event than a full-blown festival, but you still won't want to miss it. On November 16 at the Millennium Biltmore Hotel, attendees will get a whiskey rich experience including "a tasting session, masterclasses curated by industry experts, and culinary pairings."
Celebrate with Holiday Season Activities and Events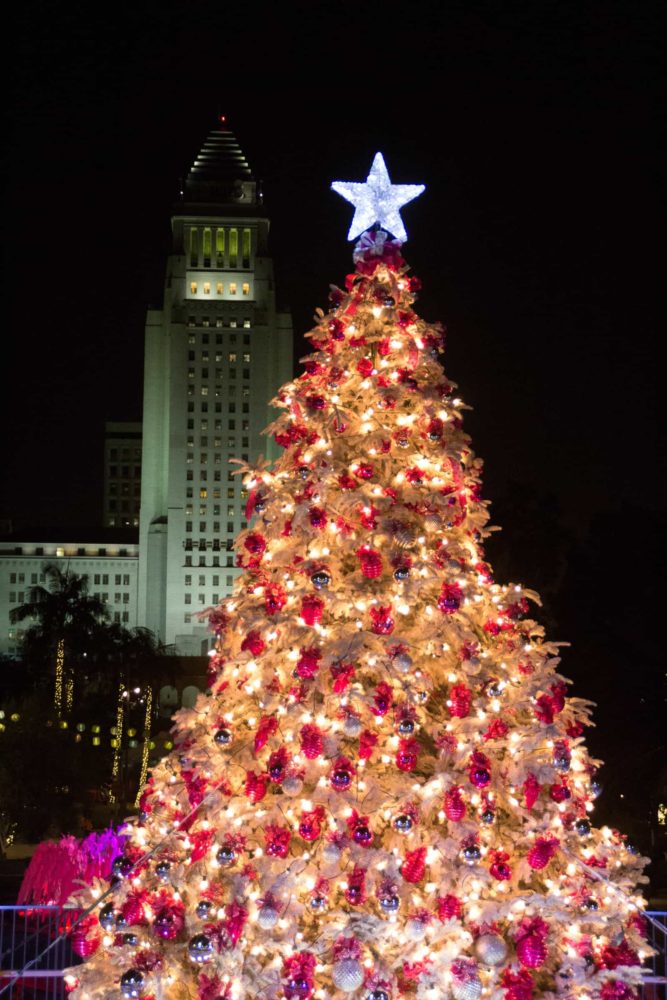 The Los Angeles County Tree Lighting takes place in Grand Park on November 26. As well as the tree lighting ceremony, you be treated to performances by local musicians and community groups.
Knott's Merry Farm is a special section of the much-loved theme park Knotts Berry Farm that's decked out in Christmas décor through the months of November and December. You can enjoy the "Santa's Christmas Cabin, traditional live Christmas Carolers, a Christmas Crafts Village, [and] an enchanting Snow and Glow show with nightly falling snow."
The Holiday Look-in Home Tour in Pasadena is a self-guided tour through four different homes that represent Pasadena's stunning architecture and heritage, and are decorated elegantly for the holidays. The event takes place December 1-2.
Experience Southern California Autumn Outdoors
The Los Angeles County Arboretum and Botanic Gardens, as anyone will tell you, is one of the best places in the county to experience Southern California nature. Located in Arcadia on 127 acres, it features multiple serene botanical gardens to stroll through on a sunny autumn day. The Arboretum also puts on several themed events throughout the fall, like Oktoberfest and the Moonlight Garden, if you're craving a more organized experience.
Mulholland Drive is the famous 21-mile winding road through the Santa Monica Mountains. The route makes for a gorgeous, short road trip from Hollywood to the coast, with breathtaking views of the mountains and the city. Roll down your windows to enjoy the crisp mountain air.
Rustic Canyon Park in Santa Monica is a small, serene park and recreation center that's usually only frequented by those who live in the neighborhood, making it the perfect place to have a quiet autumn picnic. Or, if you'd like, you can take one of the recreation center's nature or art classes.
No matter what fall means to you—time to spend in nature, a long runway to the holiday season, or fun festivals—Los Angeles does not come up short with ideas. You can find more options for events in October through December with this month-by-month Los Angeles event calendar, or check out another exhaustive list with Time Out Los Angeles's November events calendar.
About the Author
Ernie Carswell is one of the most accomplished and respected real estate agents in the industry today. With more than 25 years of experience in the business, Carswell's extensive roster of satisfied clientele includes the likes of Fortune 500 CEOs, professional entertainers, top studio executives, leading attorneys, government officials, ambassadors, and foreign dignitaries.Carswell is one of the most admired names in luxury real estate and frequently receives accolades for his outstanding work in the press. He has been included in The Hollywood Reporter's "Hollywood's Top 25 Real Estate Agents" listing, in Variety's feature on "Showbiz Real Estate Elite," Billboard's coverage of the "Top 15 Real Estate Agents Representing Musicians Today," and was ranked in the top 100 Agents in the nation by the Wall Street Journal's Real Trends.