Ernie's 2019 Oscar Picks For Best Picture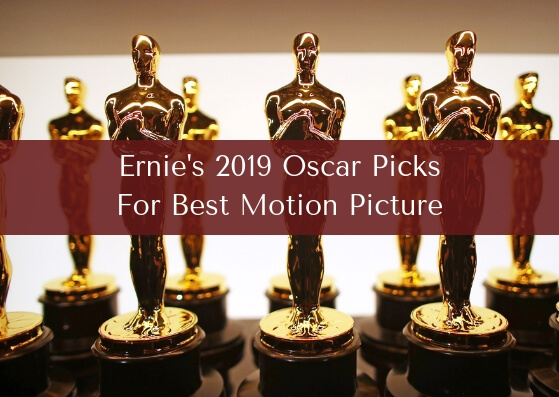 The 91st Academy Awards nominations for Best Picture include some wonderful films. The full list is as follows: "Black Panther;" "BlacKkKlansman;" "Bohemian Rhapsody;" "The Favourite;" "Green Book;" "Roma;" "A Star Is Born;" and "Vice."
While I enjoyed and appreciated each of the nominated films, there are two that really resonated with me, because of my musical background. The two films that, to me, stand above the rest as contenders for the Best Picture of 2019 are "Bohemian Rhapsody" and "A Star is Born." Rounding out my Oscar picks for Best Picture, I'd add "Black Panther," "Vice" and "Roma" to the list.
Here are my notes from the films and the reasons why I think each of these films deserves to be chosen for Best Picture:
Bohemian Rhapsody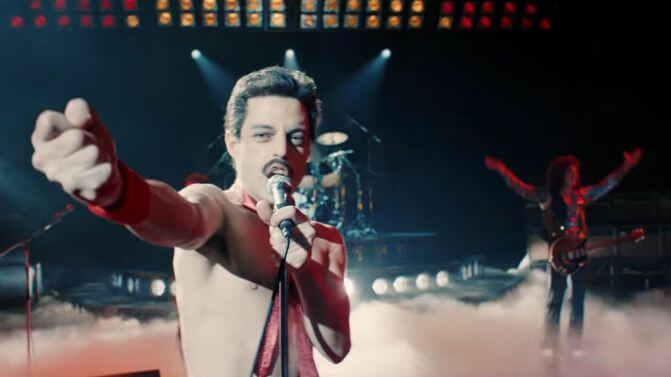 "Bohemian Rhapsody" depicts the band Queen's meteoric rise to rock n' roll fame, especially celebrating lead singer Freddie Mercury as he becomes a beloved icon. The film accurately embodies the powerful energy and culture of the band and the era, capturing the mesmerizing atmospheres of their massive stadium concerts. The film also tracks Mercury's decision to leave the band, his subsequent struggles, and finally, his triumphant reuniting with his bandmates for an important, personal cause.
Actor Remi Malek shines as Freddie Mercury, completely inhabiting the inspired singer and showman's vibrant persona. His incredible performance made this film feel more real and emotionally resonating than most biopics. Malek has been nominated for Lead Actor.
A Star is Born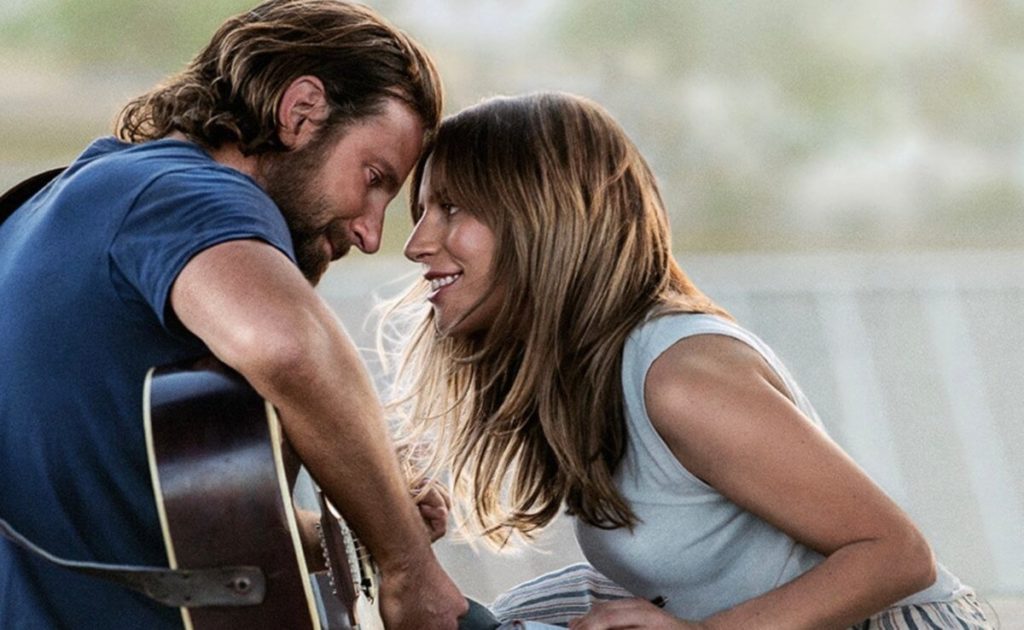 Having seen the earlier versions of this story, I didn't believe anyone could match Barbara Streisand's performance in the 1976 film—but I was deeply impressed by Lady Gaga's emotional force. Bradley Cooper also took me aback as the male lead, with a solid, very human performance, not to mention his surprising singing talent. His directorial skills showed up in a big way; this film had a level of complexity that the other versions lacked. Who knew Cooper was a triple threat—actor, singer, director?
The film portrays new characters in an age-old story: A successful musician falls in love with an unknown but immensely talented singer, whom he champions to fame, and then must navigate his complex feelings that arise about both himself and her.
Gaga and Cooper have been nominated for awards, Lead Actor and Lead Actress. The film also garnered several other nominations in other categories.
Black Panther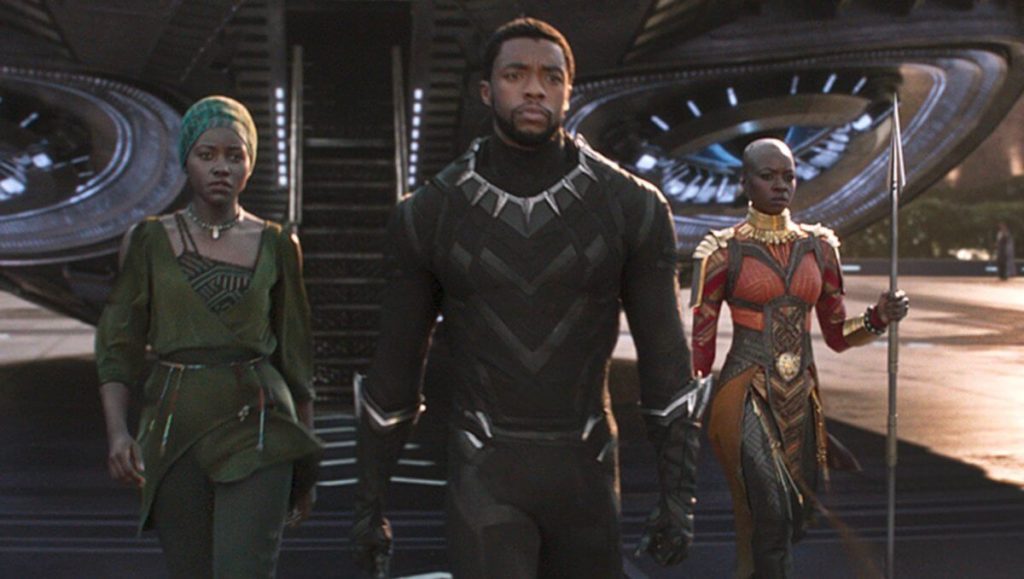 "Black Panther" was a refreshing and brilliant display of Marvel comic book action told exclusively through the lens of a dazzling African experience. It draws inspiration from the comic book character, Black Panther, to tell a more thorough story of the hidden-from-the-world Wakanda nation and its young warrior-king. The film stars Chadwick Boseman, Michael B. Jordan, Lupita Nyong'o, and has been nominated for several Academy Awards, including Best Picture and Original Score.
Vice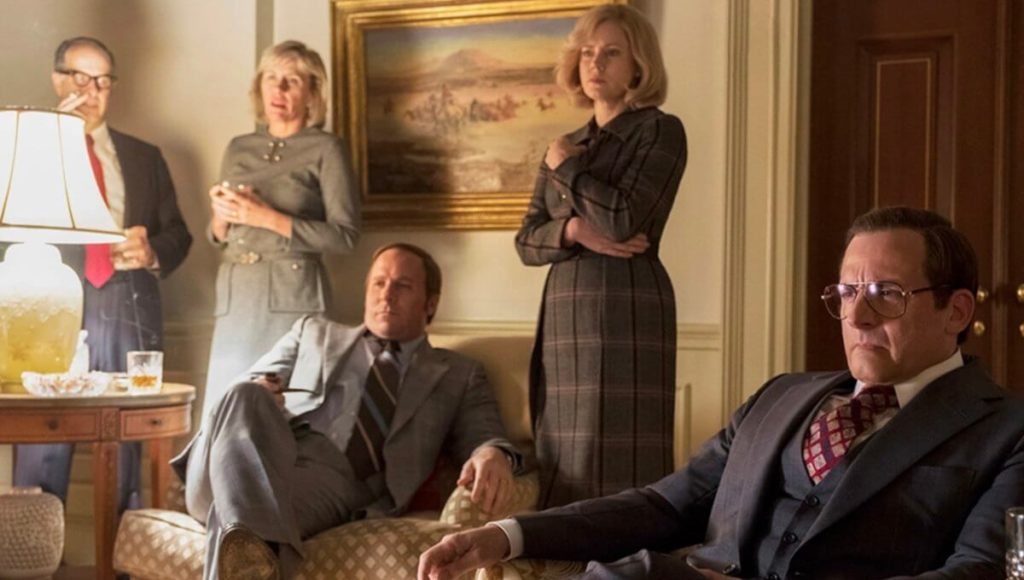 This film was touted as revealing the full scope of the power Vice President Dick Cheney wielded while in office under President George W. Bush, but ultimately it shows that the real powerhouse in Washington D.C. during Bush's term wasn't Cheney, but a woman. Christian Bale transformed himself into the politician, managing to look and act remarkably like him. As well as securing a nomination for Best Picture, "Vice" is also nominated for Lead Actor (Christian Bale), Supporting Actor (Sam Rockwell), Supporting Actress (Amy Adams), Director (Adam McKay), Original Screenplay, and more.
Roma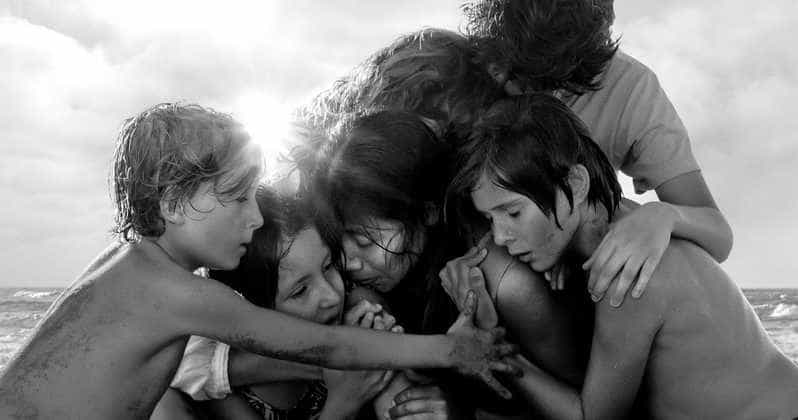 "Roma" was an artful look at life in 1970's Mexico City for the middle class, as told through the perspective of the household staff. It felt as though it came from a very personal place in seasoned director Alfonso Cuarón's heart. It showed an authentic side of middle class struggle and the lasting impact that domestic staff had on the family's they worked for. Yalitza Aparicio has been nominated for Lead Actress, Marina de Tavira for Supporting Actress, and Alfonso Cuarón for Director, and the film received several other nominations, including Best Foreign Language Film and Original Screenplay.
Whichever of these films takes home the award for Best Picture, I'm excited to settle in for an exciting tradition of honoring the best filmmakers, actors, and screenwriters of 2018. Especially in a city with such proximity to Hollywood, I think it's important to champion the great work in film that emerges every year.
The 91st Academy Awards will take place Sunday, February 24, at 5:00 pm PST.
About the Author
Ernie Carswell is one of the most accomplished and respected real estate agents in the industry today. With more than 25 years of experience in the business, Carswell's extensive roster of satisfied clientele includes the likes of Fortune 500 CEOs, professional entertainers, top studio executives, leading attorneys, government officials, ambassadors, and foreign dignitaries.Carswell is one of the most admired names in luxury real estate and frequently receives accolades for his outstanding work in the press. He has been included in The Hollywood Reporter's "Hollywood's Top 25 Real Estate Agents" listing, in Variety's feature on "Showbiz Real Estate Elite," Billboard's coverage of the "Top 15 Real Estate Agents Representing Musicians Today," and was ranked in the top 100 Agents in the nation by the Wall Street Journal's Real Trends.