Ernie's Favorite Films of 2017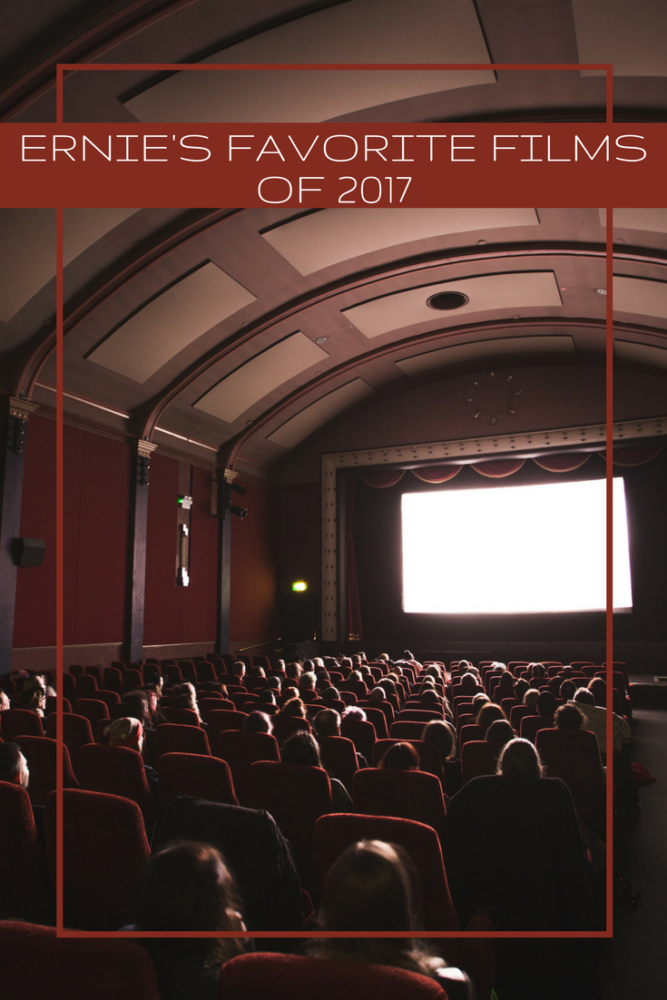 2017 was full of amazing films and characters. With the Academy Awards only a few weeks away, critics have been putting together their predictions and favorites from this year's lineup. The official nominees for "Best Picture" are Darkest Hour; Get Out; Call Me By Your Name; Dunkirk; Lady Bird; Phantom Thread; The Post; Three Billboards Outside Ebbing, Missouri; The Shape of Water. Of those, I've posted my notes from the ones I've seen so far, and hope to finish them all before Oscar night arrives.
ERNIE's REVIEWS
Darkest Hour
Actor Gary Oldman's transformation into the character of Winston Churchill was impressive to watch. Although historic, the pace of the story moved slowly for my taste. I did appreciate the writing and direction for Churchill's wife, Clementine and the exchanges between them. Last year I toured Blenheim Palace in England, the birthplace of Churchill and where he proposed to Clementine on the grounds. It is the largest residence in England not held by the royal family, and gives Versailles a run for its money. I'd revisit Blenheim before re-watching Darkest Hour.
Lady Bird
Based in Sacramento, this is a coming-of-age story of a young woman trying to escape her mundane life. Then again, maybe all youths want to escape Sacramento when they reach college age. Actress Saorsie Ronan, a self-named Lady Bird so she can stand out in a Sacramento crowd, is brilliant in the role. Laurie Metcalf is wrenching to watch as her mother who tries to hold her daughter captive in the small city, fearing a loss into the big world. We see the march toward an empty nest unfold and it opens our memories and challenges us to consider what would have happened if we didn't choose the path we did. Highly recommended!
The Post
The story of Washington Post owner Katherine Graham and how her decision to publish the Watergate Papers determined a critical turning point in presidential history. I would watch Meryl Streep wash dishes and be impressed, so to critique her is impossible, but I was curious as to how Tom Hanks would play opposite her and could he measure up. Absolutely he did. Hanks nailed the role of crusty, masculine editor Ben Bradlee. There were times that I realized I was watching these great actors handle their role, which distracted me. I like to get absorbed into a movie and forget the real-life actors who are playing the role. The movie moves at good pace, which is noteworthy given most of the action occurs inside an office building. If you're a Streep or Hanks fan – a must see.
Phantom Thread
Supposedly, this is actor Daniel Day-Lewis' final film. Hopefully he will reconsider because I don't want to remember him for this role. Filmed beautifully with plenty of expensive fabric of course, the real standout is actress Vicky Krieps who plays the muse to Day-Lewis' fashion talents. We see her morph from innocent ingénue into strong woman who takes a stand against being used without being heard. There is lovely cinematography, and leaves one ready to appreciate a fashion show, but this is definitely Krieps' film in my book.
Call Me By Your Name
Heart-wrenching story of the first falling in love experience of youth, told sensitively through the eyes of an Italian high school student 17-year-old boy. Filmed in northern Italy, the film is a love story of place, people and Life. You could turn the volume off and still feel like you've enjoyed a summer vacation.
Actor Armie Hammer plays the American graduate student who arrives at the villa where the teenage played by Timothee Chalamet lives with his professor father and intuitive mother. This cast is amazingly woven together! The movie covers all facets of home life – parenting, adolescent struggle, family traditions, sibling support, and captures perfectly the feeling of loneliness in one's home while surrounded by love and many others. The compelling relationship that evolves between Chalamet and Hammer's characters is soul-ful to watch and there were not many dry eyes in my theatre — both times, since I saw this one twice.
Three Billboards in Ebbing, Missouri
Frances McDormand pulls the audience right into her acting web portraying a mother whose daughter has been murdered and apparently swept under the rug in local small town politics. McDormand champions the role and is joined by Woody Harrelson and Sam Rockwell who brilliantly inhabit their critical roles. Both are nominated for Oscars because of their performances here. I feel this is Harrelson's best acting role ever. Rockwell is riveting as the swaggering wannabe and has already taken home winning supporting actor trophies for Golden Globes and SAG Awards. Don't miss this film and be prepared to get caught up in it emotionally.
Los Angeles has endless movie theaters for watching your favorite Oscar films, classics, indies and more. Check out our favorite theaters in the city HERE or watch them from the comfort of your very own home theater!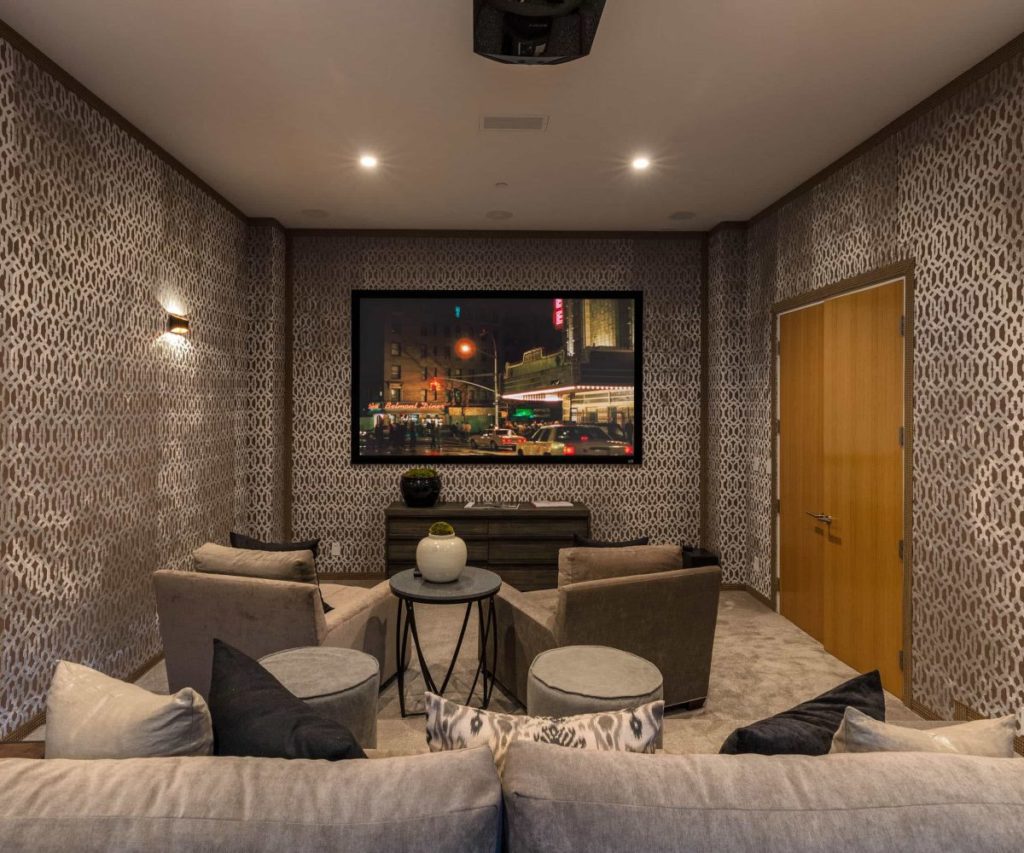 This media room at 1317 Delresto Drive is perfect for watching movies of all types in style. Contact us to see more of this architectural compound in coveted lower BHPO. You will not be disappointed!
About the Author
Ernie Carswell is one of the most accomplished and respected real estate agents in the industry today. With more than 25 years of experience in the business, Carswell's extensive roster of satisfied clientele includes the likes of Fortune 500 CEOs, professional entertainers, top studio executives, leading attorneys, government officials, ambassadors, and foreign dignitaries.Carswell is one of the most admired names in luxury real estate and frequently receives accolades for his outstanding work in the press. He has been included in The Hollywood Reporter's "Hollywood's Top 25 Real Estate Agents" listing, in Variety's feature on "Showbiz Real Estate Elite," Billboard's coverage of the "Top 15 Real Estate Agents Representing Musicians Today," and was ranked in the top 100 Agents in the nation by the Wall Street Journal's Real Trends.