Ernie's Favorite Middle Eastern Restaurants In La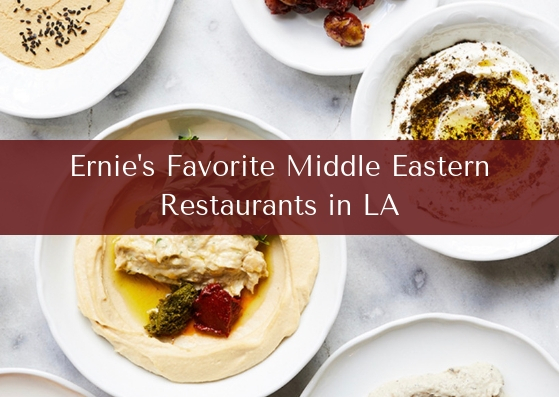 It's hard to choose which Middle Eastern restaurants in Los Angeles deserve a spot on this list, because there are so many amazing spots in just about every neighborhood in the city. Each one offers its own delicious take on the cuisine.
But, if I had to narrow it down, these five restaurants—each one incredibly different—will have me coming back again and again.
Bavel

First on the list is the much-lauded Bavel, the second restaurant by Bestia co-owners and chefs Ori Menashe and Genevieve Gergis. The Arts District DTLA spot has garnered plenty of attention in the press, even receiving a rave review by renowned LA Times food critic Jonathan Gold just a month before he died.
Bavel explains its balance of tradition and modern Middle Eastern cooking this way: "Bavel bridges together fresh ingredients with slow cooking techniques, incorporating aromatic woods, spices, pickling, smoke, and herbs." Menu highlights include the Duck 'Nduja Hummus, the Slow Roasted Lamb Neck Shawarma and various flavorful flatbreads. You could also order a plate of Middle Eastern smoked meats or go with something sweet, like the Rose Clove Chocolate Donuts. The spot also features a robust cocktail menu with a decidedly Middle Eastern bent. Entrées range from $35-45 each.
Lastly, the space is as top-notch as its cuisine. Keeping with the Arts District vibe, it's located inside a large, airy warehouse that's bursting with live greenery. Filled with light, it manages to be both comfortable and contemporary. This is a must-go for every Middle Eastern cuisine fan, but reservations are highly advisable, as the trendy spot gets packed quickly.
Palikao
Located in the heart of downtown, Palikao is great option for fresh, casual and affordable Middle Eastern cuisine. The restaurant is a couscous bar, with the option to choose from pre-designed bowls, like the Moroccan Chicken or Grilled Beef Kefkas Bowl, or build your own. For the latter, you can choose from a grain—couscous, quinoa, cauliflower rice and more—base, then layer on colorful fresh vegetables and a protein. Vegetarians and vegans will love the Tofu Steaks Bowl or the homemade Eggplant Babaganush. Fresh orange slices make a light and delicious dessert.
The atmosphere is open and inviting, with a California-modern feel. Simple blonde-wood tables and chairs are set up on the glazed cement floors that are commonplace in historic DTLA. Meals are served on minimalist silver metal trays and come with a healthy drink like Kombucha or coconut water.
The owner and chef is Lionel Piegard. Though he grew up in Paris, his family hailed from Algeria and shared with him recipes that had been passed down through generations. After starting his career in Paris as a restaurant owner, he brought his mother and grandmother's traditional couscous recipes to Los Angeles. In fact, Palikao takes its name from his grandmother's small village in Algeria.
Oasis Mediterranean Cuisine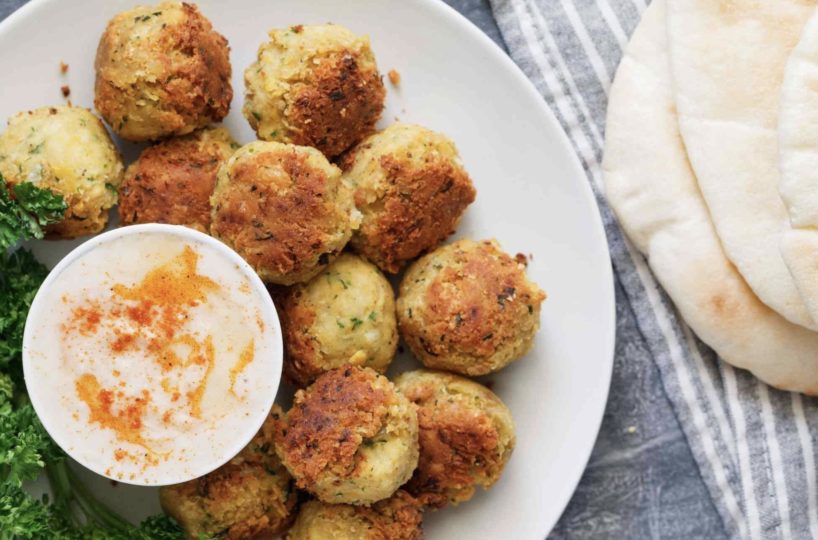 Oasis Mediterranean Cuisine in Pico-Robertson is run by Jordanian chef and owner Ahmad Abulfeilat and his family, including his son as the front-of-house manager.
While the first half of the menu caters to what many Angelenos might expect from a Mediterranean restaurant—beef kabob, hummus plates, falafel—the second half features truly Jordanian cuisine. Examples include Mansaff, a "traditional levantine [sic] dish made of Lamb cooked in a sauce of fermented dried yogurt and served with Rice," and Mulukhiya, "chopped Corchorus leaves cooked in chicken stock with mixed house spices and served with Rice." Prices range from $18–25 an entrée.
Inside, the space tends toward formal. Tables feature white tablecloths, and the dining room is flooded with bright light from the large windows, framed by heavy drapes. If you're looking for an authentic Mediterranean restaurant that offers more than the typical fare, Oasis is an excellent and highly rated choice.
Bowery Bungalow

Bowery Bungalow in Silverlake has branded itself "modern Mideast cuisine," and it's perfect for diners who want to experience the flavors and quality of great Middle Eastern food wrapped into some inventive dishes. For example, you can order Beef Tongue Shawarma Gnocchi or Cast Iron Mideast Chicken to go with your hummus plate. There's also a hearty vegetarian menu, featuring delectable-sounding meals like the Heirloom Tomato Za'atar Bruschetta or the Market Fatoush. The cuisine isn't anchored in a single culture's traditions; rather the "creative menu revolves around farm-to-table modern Mideast cuisine focused on the rich traditional flavors of the region and its environs," including the Mediterranean, North Africa and the Middle East.
Housed in an adorable pale yellow bungalow, the space evokes the hipster spirit of its neighborhood. Craft beer and choice wines are on the menu, and candles in mason jars light up the dark interior. Walls are made from weathered wood, the ceiling boasts exposed beams and the bar is old brick. Catering to its Silver Lake patrons, the restaurant does a Middle Eastern take on weekend brunch, with items like a goat cheese French toast or a tahini-topped breakfast burrito.
Kaban Persian Restaurant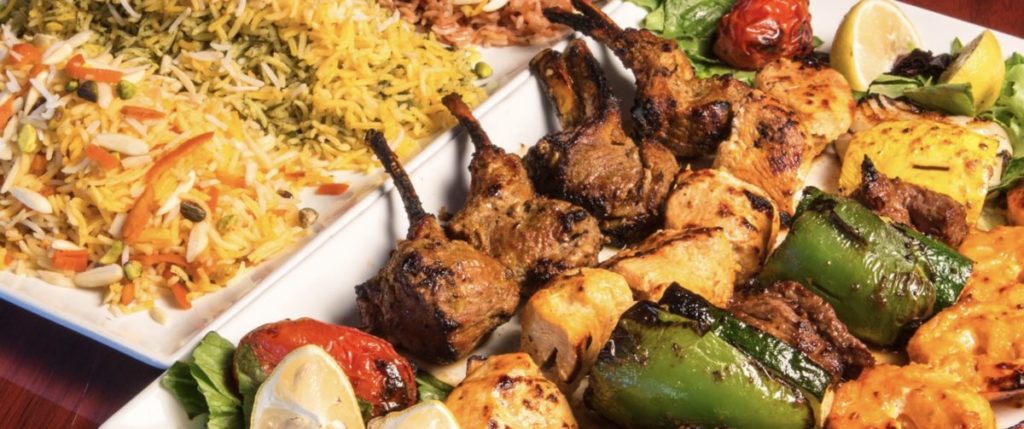 Kaban Persian Restaurant opened in 2018 in the Hollywood Hills, but already it has over 100 five-star reviews on Yelp. The unassuming place is family-run and prides itself on showcasing the strong traditional flavors of Iranian food. Their website explains, "Persian food is rich in history and backstory that tells the tale of conquerors, explorers, and merchants who created a mark on Persian cuisine."
You can find freshly prepared comfort foods like Beef Shish Kabob and a Lamb Chops Kabob and house-made baklava for dessert. Entrees run from $15–25 each. The interior reflects the understated quality of the place: a single plush turquoise booth and mirrored finishes create a comfortable-meets-luxe feel.
As anyone will tell you, Los Angeles' food and restaurant culture is like no place on Earth, with a great mix of hole-in-the-wall, truly authentic ethnic foods, trendy contemporary spaces and world-class restaurants that draw critics and guests from all over. While there are an untold number of Middle Eastern spots to sample, you can't go wrong with these favorites!
About the Author
Ernie Carswell is one of the most accomplished and respected real estate agents in the industry today. With more than 25 years of experience in the business, Carswell's extensive roster of satisfied clientele includes the likes of Fortune 500 CEOs, professional entertainers, top studio executives, leading attorneys, government officials, ambassadors, and foreign dignitaries.Carswell is one of the most admired names in luxury real estate and frequently receives accolades for his outstanding work in the press. He has been included in The Hollywood Reporter's "Hollywood's Top 25 Real Estate Agents" listing, in Variety's feature on "Showbiz Real Estate Elite," Billboard's coverage of the "Top 15 Real Estate Agents Representing Musicians Today," and was ranked in the top 100 Agents in the nation by the Wall Street Journal's Real Trends.