Free Outdoor Concerts in Los Angeles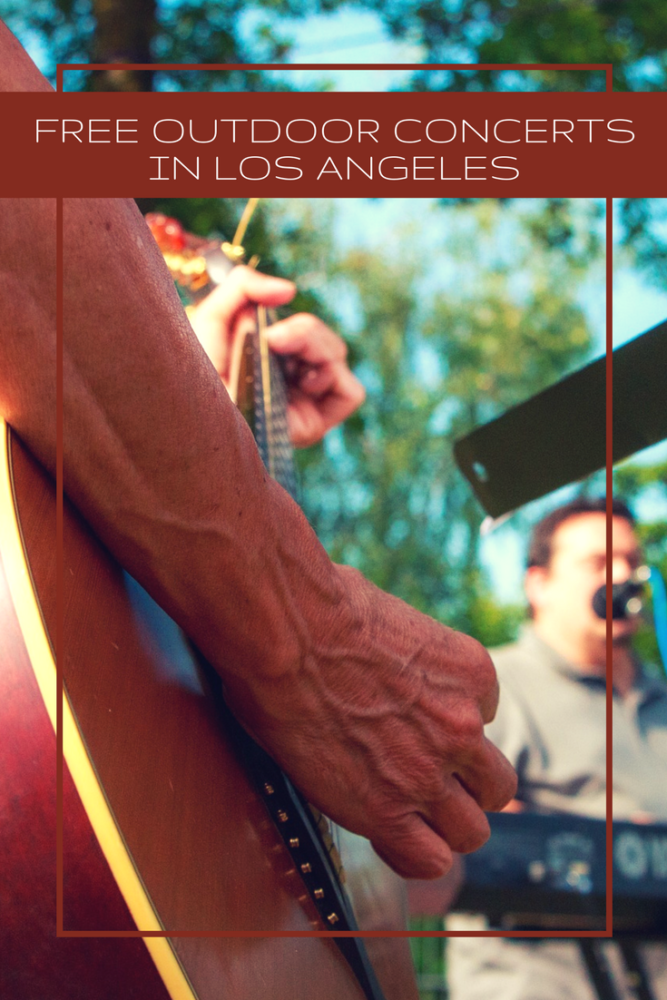 The June Gloom has finally left us with warm, sunny weather in LA! What better way to spend your summer nights than listening to good music with great friends? And the best part – the shows are all free! From Beverly Hills to Brentwood, these are some of my favorite outdoor concerts series.
Grand Performances at California Plaza
Located in Downtown Los Angeles, this long-running series features some very diverse talent. The shows are held on weekend nights through September 22 and highlight new styles and genres of music. With such a wide variety of acts, there's a little something for everyone at the Grand Performances.
Friday Night Music at The Original Farmer's Market
Who doesn't love a good farmer's market? Mix that with some great music and the combination is electric. Friday Night Music in Los Angeles offers free performances from 7-9 every Friday night through September 1. Head over to the Market's West Patio for genres including Latin jazz, swing, rock and roll, salsa and more!
Concerts on Canon in Beverly Canon Gardens
Summer music meets Beverly Hills for this series of live performances. Located in the gorgeous Beverly Canon Gardens between the Montage Hotel and Bouchon Bistro, this event also offers complimentary parking. Along with the live music every Thursday night, you can also order take-out from the neighboring restaurants to enjoy while you listen. Seating is first-come, first-serve with both grass and table seating areas.
Sunset Concerts at the Skirball
Now in its twenty-first season, Skirball's Sunset Concerts finds its musical inspiration from around globe. Located on the hillside in Brentwood, this series showcases both established and new musicians for a great blend of singing and dancing. You can also check out their exhibits while you listen or head to the bar for some tasty drinks. Be sure you RSVP through their website to guarantee admission and seating.
Events are always being added throughout Los Angeles so it's a good idea to continuously check your local calendars. With summer only now beginning, these are just a few of the free outdoor concerts you can enjoy. Do you have a favorite series on your list this season?
About the Author
Ernie Carswell is one of the most accomplished and respected real estate agents in the industry today. With more than 25 years of experience in the business, Carswell's extensive roster of satisfied clientele includes the likes of Fortune 500 CEOs, professional entertainers, top studio executives, leading attorneys, government officials, ambassadors, and foreign dignitaries.Carswell is one of the most admired names in luxury real estate and frequently receives accolades for his outstanding work in the press. He has been included in The Hollywood Reporter's "Hollywood's Top 25 Real Estate Agents" listing, in Variety's feature on "Showbiz Real Estate Elite," Billboard's coverage of the "Top 15 Real Estate Agents Representing Musicians Today," and was ranked in the top 100 Agents in the nation by the Wall Street Journal's Real Trends.