Luxury Home Offices To Inspire Your Space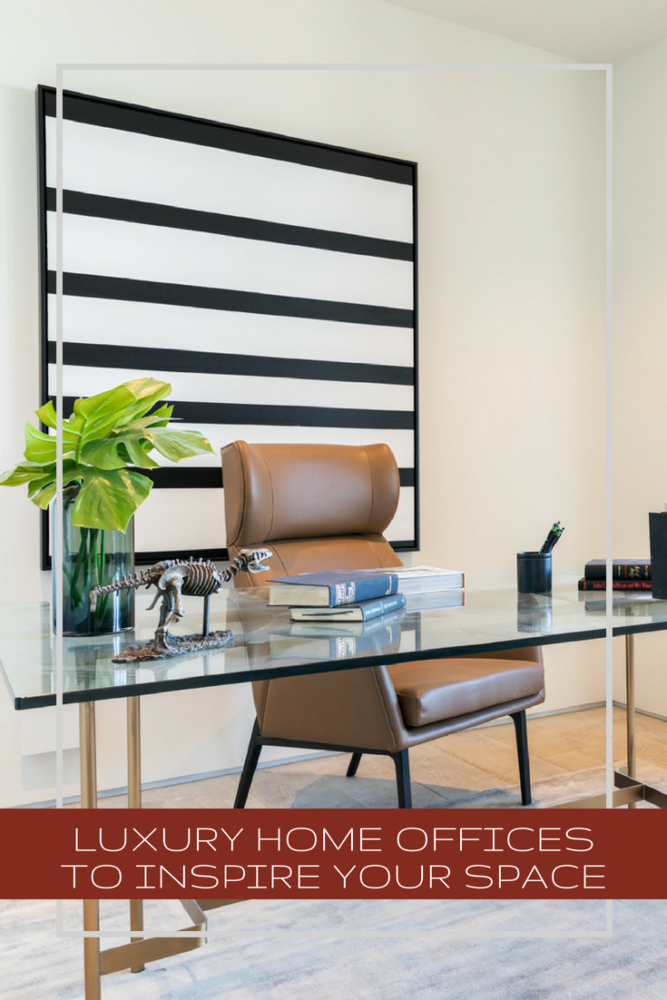 With more people choosing to work from home, luxury home offices are in ever greater demand. Home work spaces need to be functional and beautiful if you are going to spend several hours working from them each day. Take some tips from these luxury home offices to inspire your own space at home.
Highlight a Key Architectural Feature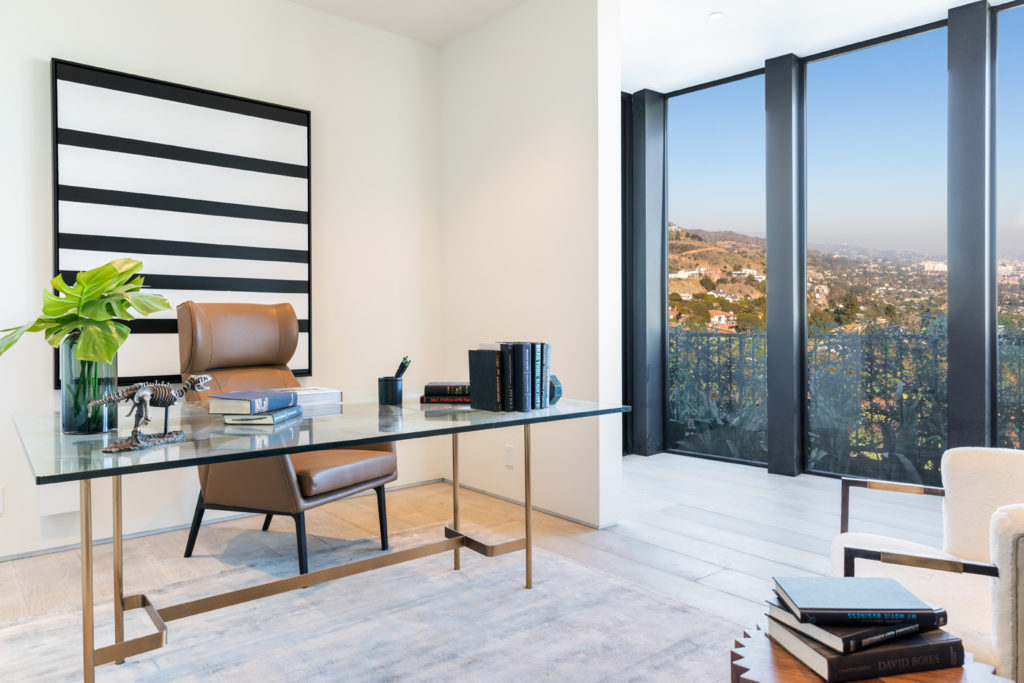 The unique windows in the home office of 1625 Woods Drive are highlighted in this modern room. The clean black lines are repeated in the furniture and the artwork. The overall effect is contemporary, cool, and calming.
Have the Best of Both Worlds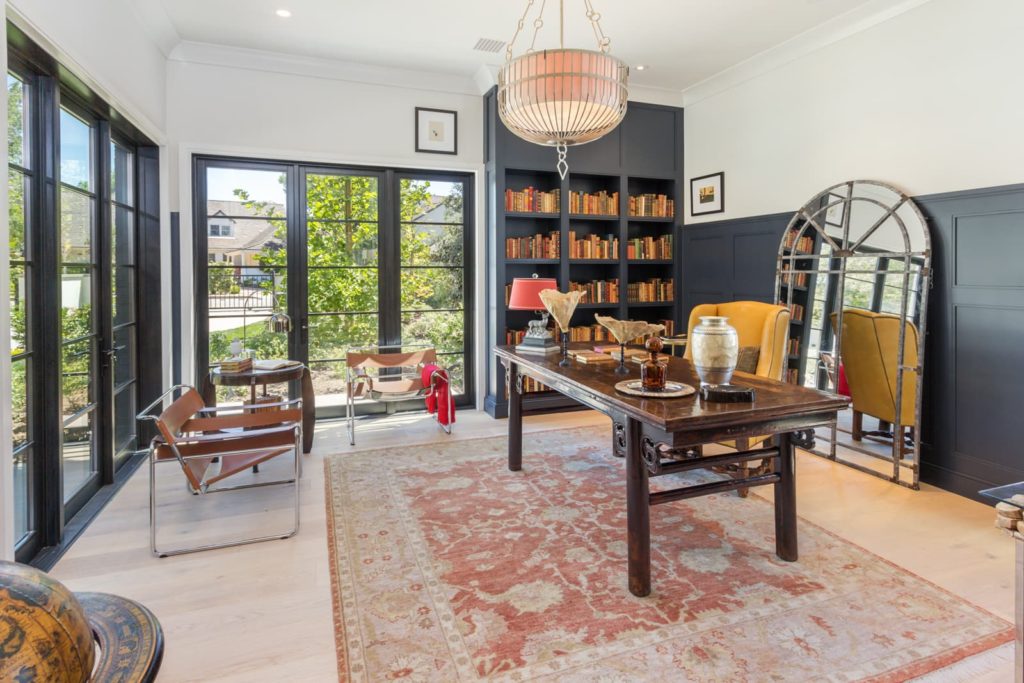 There is no reason why you cannot have a home office that blends the elements of a traditional study with modern styling. The office space of this modern traditional estate takes elements from both styles to create a welcoming work space. Classic wainscoting and floor to ceiling bookshelves cohabitate with modern seating and light fixtures.
Fire Things Up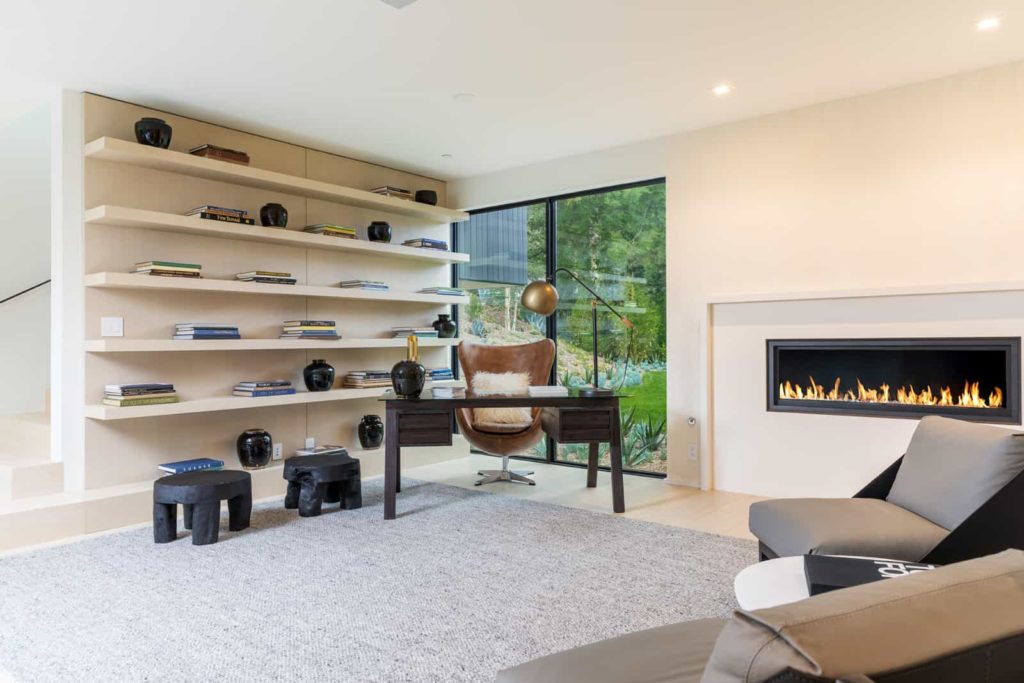 Having a fireplace in a study or library was commonplace in homes built in previous centuries, but the practice fell out of fashion with the advent of modern heating systems. While you do not need a fireplace in your office to add warmth, the atmosphere added by a fire feature can make even a modern room feel cozy and comfortable. We love the addition of the modern fireplace to the office of this striking architectural home.
Choose Texture Over Color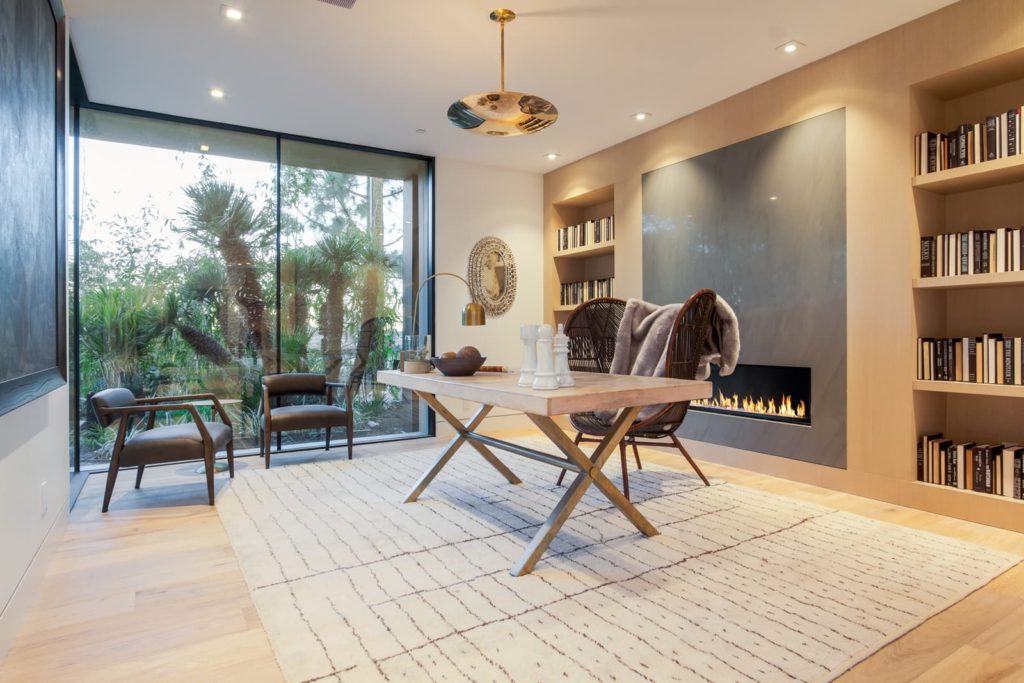 One of the best ways to keep a room looking serene and sophisticated is to choose a neutral color palette. The tans and greys of this stunning Bel Air home create a home office that is conducive to productivity. The rattan chair and stone fireplace surround bring in natural textures, while the large windows provide a beautiful view of the outdoors.
Create a Stylish Backdrop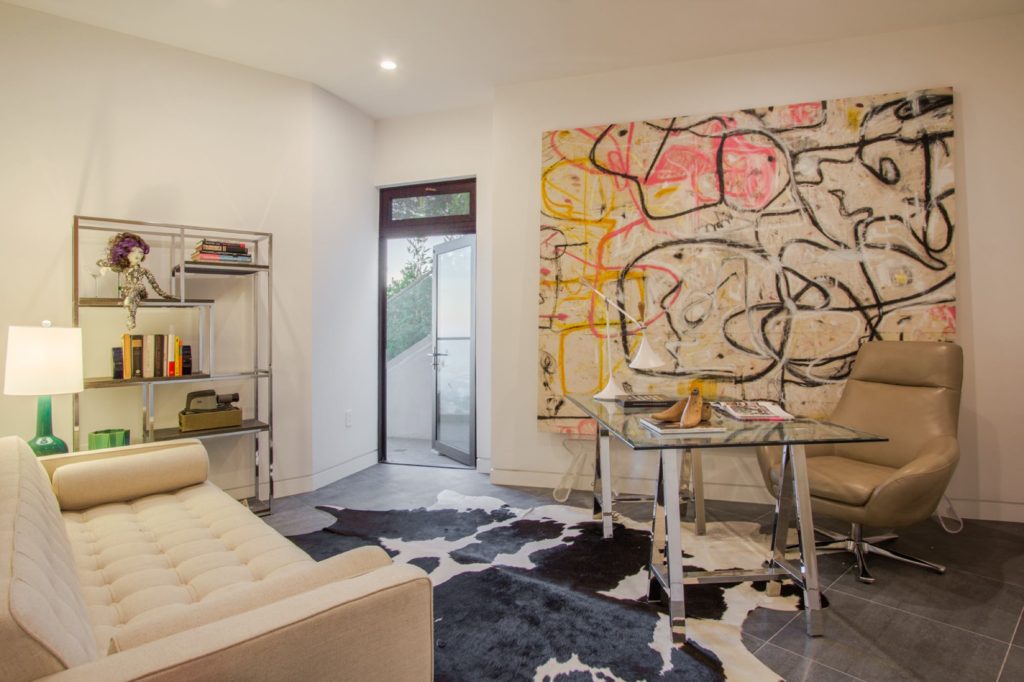 A home office is a fantastic place to hang large scale artwork. The piece in this Los Angeles home serves as a showstopping backdrop to the work area. It serves as a stylish background when working with clients in person or via the internet.
Adding luxury elements to your home office will make you excited to start work each day! Which of these spaces is most your style? Let me know in the comments or on social media!
About the Author
Ernie Carswell is one of the most accomplished and respected real estate agents in the industry today. With more than 25 years of experience in the business, Carswell's extensive roster of satisfied clientele includes the likes of Fortune 500 CEOs, professional entertainers, top studio executives, leading attorneys, government officials, ambassadors, and foreign dignitaries.Carswell is one of the most admired names in luxury real estate and frequently receives accolades for his outstanding work in the press. He has been included in The Hollywood Reporter's "Hollywood's Top 25 Real Estate Agents" listing, in Variety's feature on "Showbiz Real Estate Elite," Billboard's coverage of the "Top 15 Real Estate Agents Representing Musicians Today," and was ranked in the top 100 Agents in the nation by the Wall Street Journal's Real Trends.