My Favorite Brunch Spots Near Los Angeles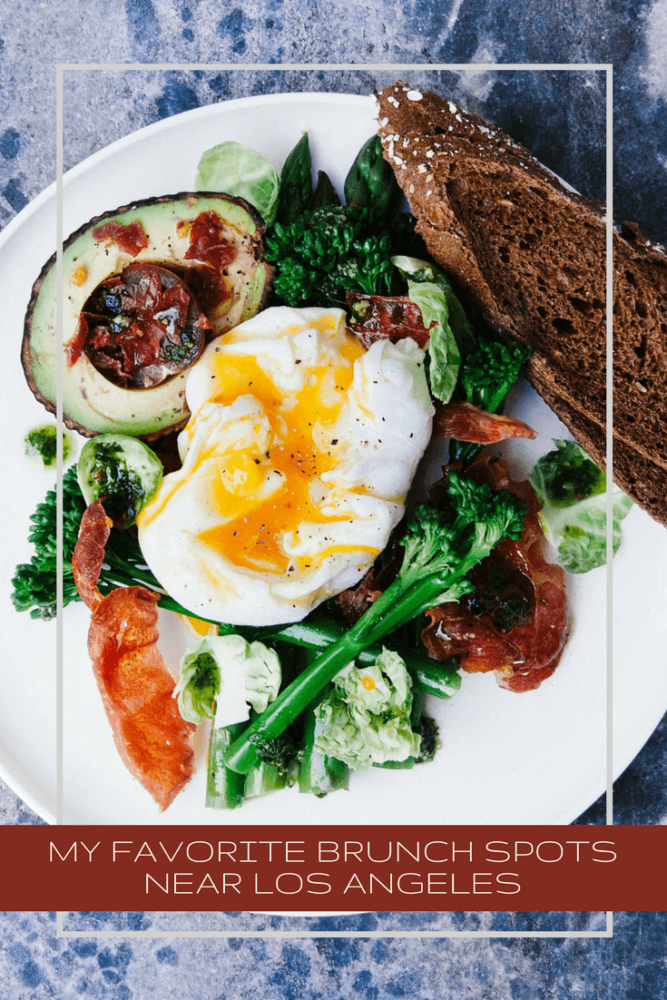 "Brunch is cheerful, sociable and inciting. It is talk-compelling. It puts you in a good temper, it makes you satisfied with yourself and your fellow beings, it sweeps away the worries and cobwebs of the week." –Guy Berringer, "Brunch: A Plea"
Is there anything better than sleeping in late on Sunday and then meeting friends for brunch mid day? Many Los Angelenos have clearly embraced this notion, as the city is brimming with excellent brunch venues. Here are my favorite brunch spots near Los Angeles.
This local gem offers tantalizing brunch options such as cardamom scented granola, aged cheddar polenta, saffron cous cous, and a smoked trout sandwich with ricotta cheese. Hello, Neighbor!
Go with a group and try the "Turkish-ish Breakfast", which is a shareable dish of "all the things". Enjoy a spread of dips, breads, eggs, and other small plates to nibble on. Sesame walnut granola and a roasted radicchio tart are two other menu items worth trying.
While it's known as a romantic date spot, there's no reason to think a date can't include brunch! Octopus ceviche, truffle fries, and homemade biscuits are some of the tempting menu items. The bar also serves up some creative cocktails that you must try!
Put a Peruvian twist to your brunch with a visit to Rosaline. "Mamacita" breakfast burritos are made with brown rice quinoa and huacatay cilantro pesto. Ceviche poke and aquadito are two other menu items you are not likely to find anywhere else in town.
When in Beverly Hills, Porta Via is not to be missed! The weekend brunch menu consists of addictive specialty cocktails as well as the traditional Eggs Benedict pictured above. Served with smoked salmon or crab cakes, this is just what you have been craving!
One mention of avocado toast and I am ready to dine! This brunch offering at Messhall Kitchen is one of the many delicious dishes on the menu. You might also try the smoked brisket hash or the cowboy omelet.
In the mood for old fashioned Americana, John O'Groats is delicious whether for breakfast, lunch, or brunch. You must try the biscuits from heaven if you leave without sampling any other menu item. A few other items to try include the salmon hash and eggs as well as the cilantro potato pancakes.
Do you have any favorite brunch spots near Los Angeles? Did they make the list?
About the Author
Ernie Carswell is one of the most accomplished and respected real estate agents in the industry today. With more than 25 years of experience in the business, Carswell's extensive roster of satisfied clientele includes the likes of Fortune 500 CEOs, professional entertainers, top studio executives, leading attorneys, government officials, ambassadors, and foreign dignitaries.Carswell is one of the most admired names in luxury real estate and frequently receives accolades for his outstanding work in the press. He has been included in The Hollywood Reporter's "Hollywood's Top 25 Real Estate Agents" listing, in Variety's feature on "Showbiz Real Estate Elite," Billboard's coverage of the "Top 15 Real Estate Agents Representing Musicians Today," and was ranked in the top 100 Agents in the nation by the Wall Street Journal's Real Trends.