Our Favorite Cozy Thanksgiving Recipes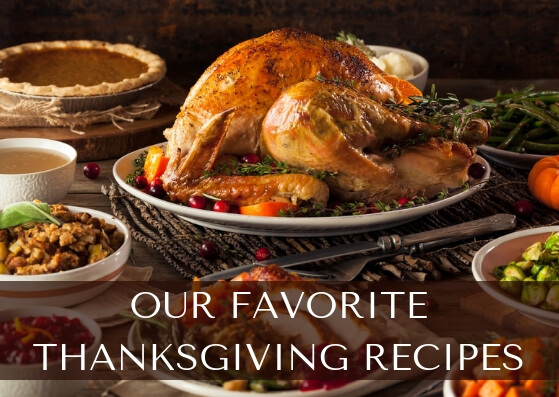 This Thanksgiving, we're sharing some of our favorite cozy recipes for the holiday. Enjoy!
Warm Homemade Apple Cider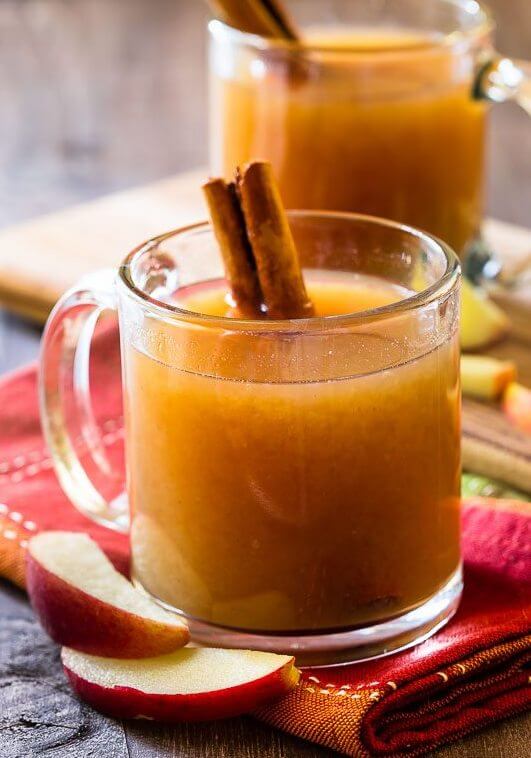 It's best (and fastest!) to use a slow cooker, instead of a stovetop pot.
Ingredients:
7–10 large or medium apples, some acidic (like Pink Lady) and some sweeter (like Golden Delicious), sliced
1 lemon, peeled and sliced
2 cinnamon sticks
2 teaspoons vanilla extract
1 tablespoon ground cloves
1 ½ cups sugar, either brown or white or a combination
Combine apple slices, lemon slices, cinnamon, half the sugar, and cloves in your slow cooker, then top with water.
Let cook on medium heat for about 5 hours
Mash all fruits and spices together
Let cook for another 2 hours, on low heat
Strain liquid through a dense mesh strainer
Stir in vanilla extract and remaining sugar, if desired
Serve immediately!
Traditional Stuffing with Chestnuts & Herbs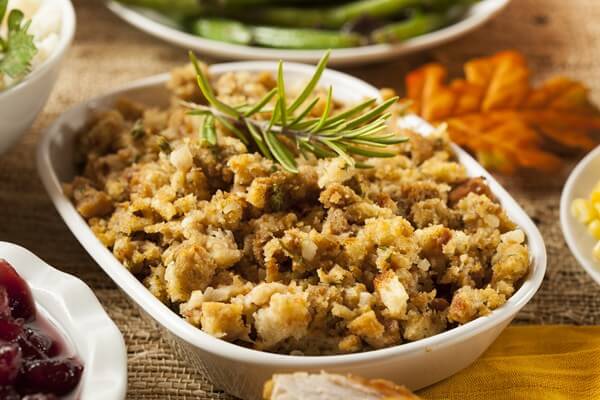 Ingredients:
½ cup butter
1 onion, chopped
6 full-sized celery stalks, chopped
Dash of salt and pepper
1 ½ cups chicken or vegetable broth
½ cup fresh parsley
1 tsp dried sage
2 ½ cups whole chestnuts
8 cups bread cubes (best to use day-old white bread)
Preheat oven to 350° and bring a large saucepan of water to a boil.
Add chestnuts to water and cook until tender, about 20 minutes
Peel chestnuts and chop
Lightly sauté the chopped onion and celery in the butter, until they're a just barely browned
Mix the butter and vegetable mixture with the bread cubes and chopped chestnuts in a large bowl
Add chicken or vegetable broth
Stuff in turkey and cook, or place in a glass baking dish and cover with foil; bake for about 30 minutes, then uncover and bake for about 20 more minutes, until browned and crispy on top
Serve hot
After-Dinner Cinnamon Coffee Cake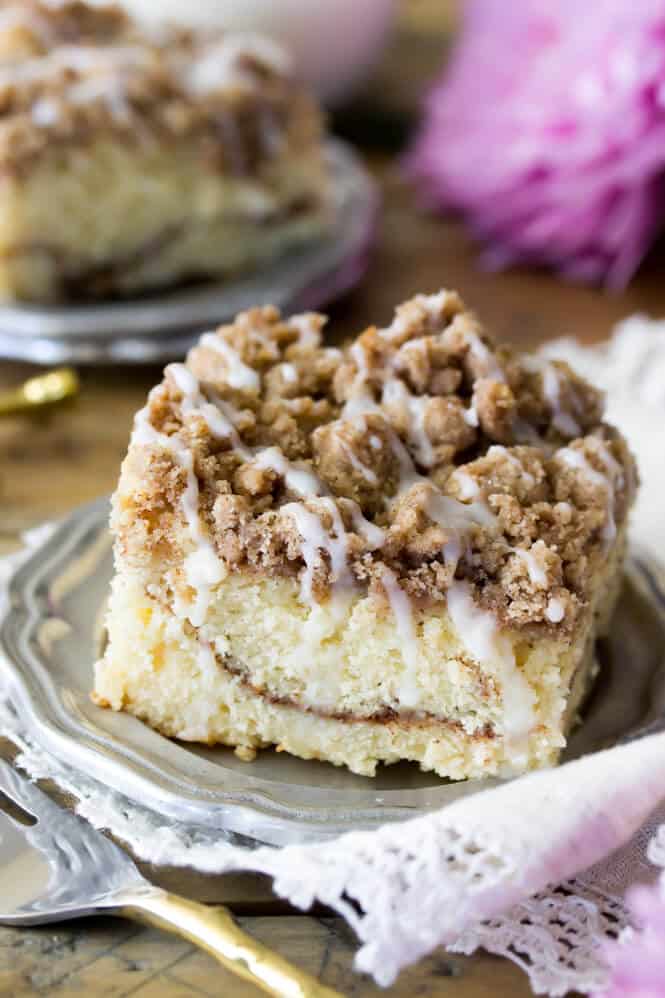 The perfect warm dessert to complement a cup of coffee or espresso—that isn't too sweet.
Ingredients:
(For cake)
¾ cup butter, softened
1 ¼ cup granulated sugar
2 eggs
¾ cup sour cream
1 teaspoon vanilla extract
1 ½ cups flour
1 teaspoon baking powder
Dash of salt
(For cinnamon topping)
½ cup brown sugar
1/3 cup flour
2 teaspoons cinnamon
2 tablespoons butter, melted
¾ cup chopped nuts (such as pecans or walnuts)
Cinnamon topping:
Mix together all ingredients on medium speed
Cake:
Preheat oven to 350°
Use an electric mixer to cream butter and sugar, then beat in eggs until fluffy
Blend in sour cream and vanilla extract
In a separate bowl, combine remaining dry ingredients, then add to mixing bowl, beating until well-combined
Pour half the batter into a deep, rectangular pan, either glass or aluminum
Spread a thin layer of cinnamon topping over full length of cake
Pour in remaining batter, then top with the rest of the cinnamon mixture
Bake for about 45 minutes
Let cool until just warm, and then slice and serve with coffee
Whatever your foodie traditions, we hope you have a lovely Thanksgiving this year!
About the Author
Ernie Carswell is one of the most accomplished and respected real estate agents in the industry today. With more than 25 years of experience in the business, Carswell's extensive roster of satisfied clientele includes the likes of Fortune 500 CEOs, professional entertainers, top studio executives, leading attorneys, government officials, ambassadors, and foreign dignitaries.Carswell is one of the most admired names in luxury real estate and frequently receives accolades for his outstanding work in the press. He has been included in The Hollywood Reporter's "Hollywood's Top 25 Real Estate Agents" listing, in Variety's feature on "Showbiz Real Estate Elite," Billboard's coverage of the "Top 15 Real Estate Agents Representing Musicians Today," and was ranked in the top 100 Agents in the nation by the Wall Street Journal's Real Trends.