Outdoor Dining: Make the Most of Your Space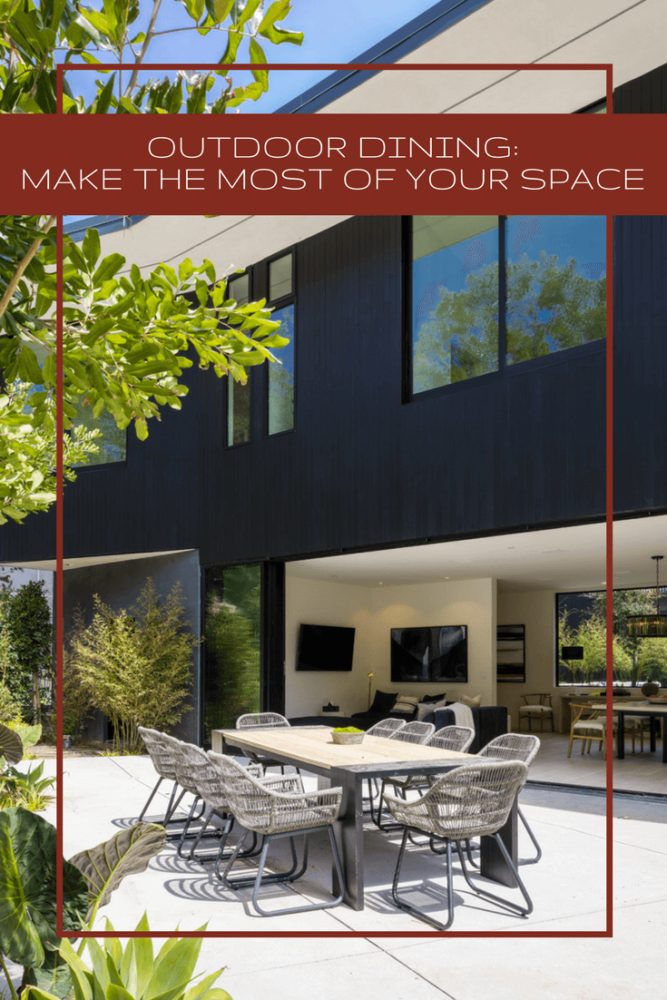 As the weather improves across the country, you might be eager to do some outdoor dining. An ideal outdoor dining space has all the luxuries of an indoor dining room with all the beautiful ambiance of eating al fresco. Achieving that balance is tricky, but it is easier with a little insider knowledge. As you prep your yard for summer, consider these tips to make the most of your outdoor space.
Blend the Outside with the In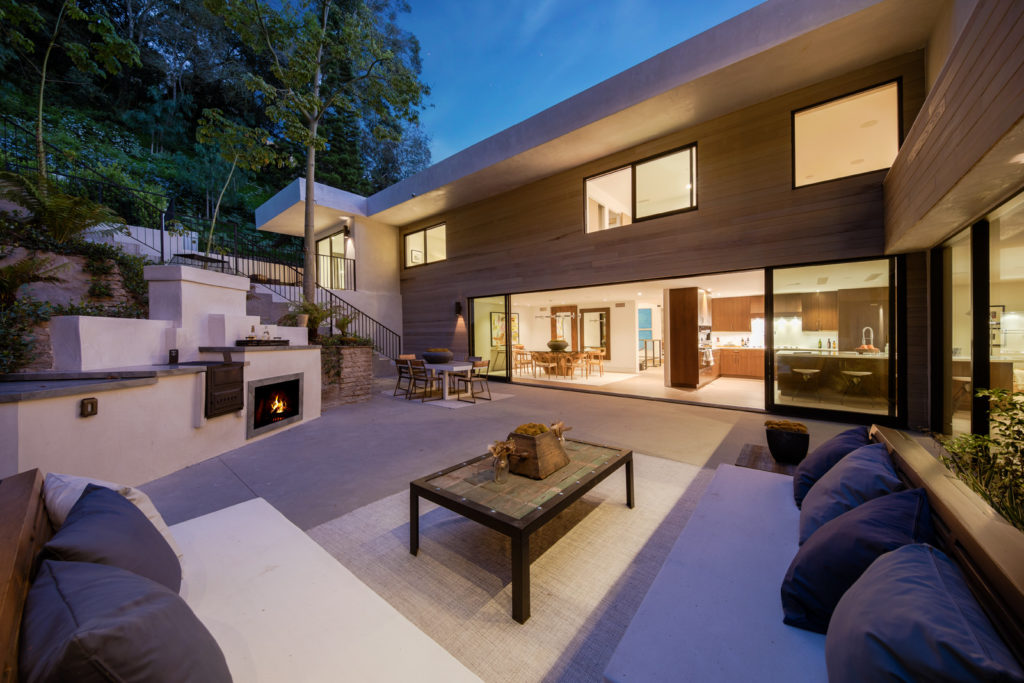 When you are lucky enough to live in a climate that affords you the luxury of dry, sunny summers, make the most of it! Sliding floor-to-ceiling glass doors are the perfect way to merge your outdoor dining area with the interior of your home. When the doors are open dinner guests can flow in and out of the house, and when closed your family still has a gorgeous view of your backyard.
Having easy access to your kitchen also reduces the amount of back and forth needed to bring your meal outdoors. If you have a bit of distance to cover, consider buying a rolling bar cart to make transporting the food less burdensome.
Outdoor Kitchens Make Outdoor Dining a Breeze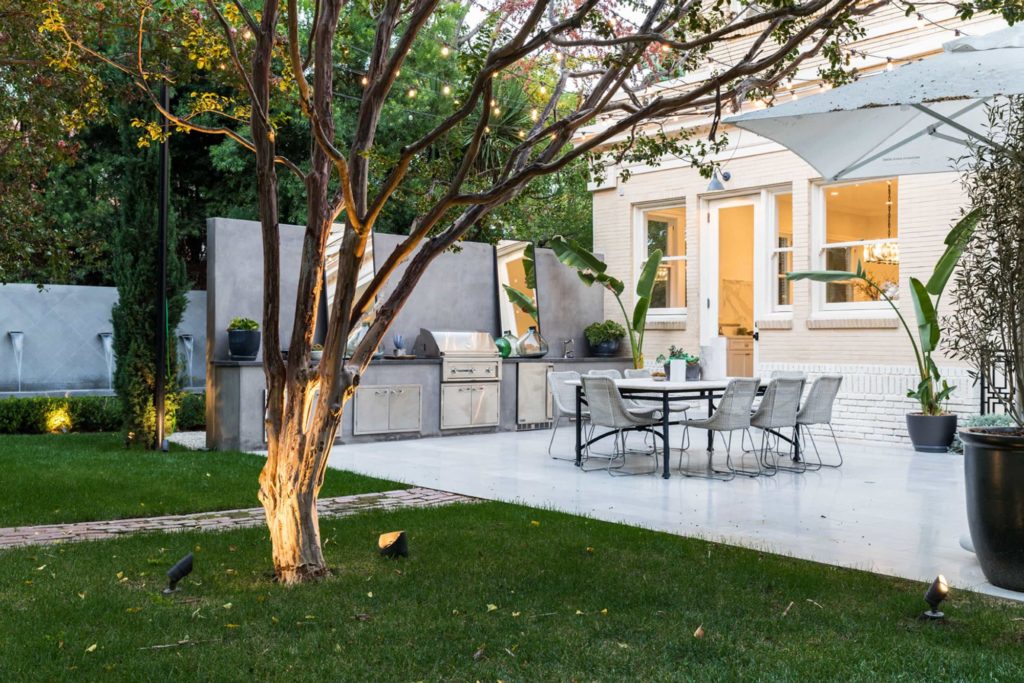 Outdoor dining is even easier if you can do the cooking outside too. Instead of being inside cooking the meal, a full outdoor kitchen allows you to prepare the meal while still spending time with your guests.
Today's outdoor kitchens are not limited to grills alone. When you create your outdoor kitchen, you can build in any number of modern conveniences. Add in a functional sink, counter space, or even a wine fridge for an outdoor kitchen that rivals your kitchen inside.
Plan to Entertain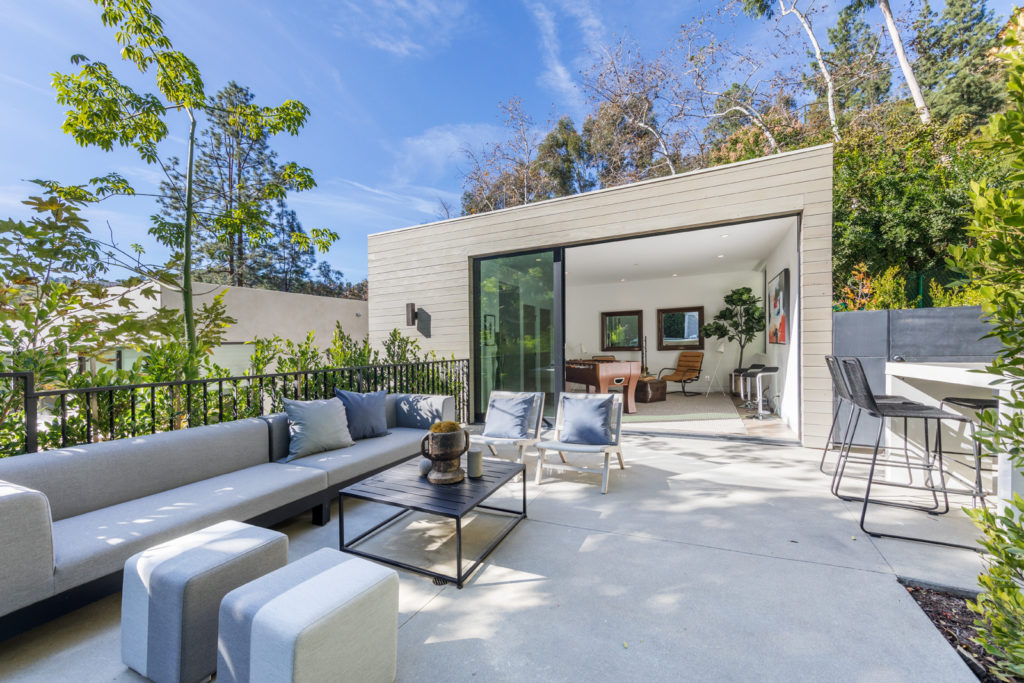 Large outdoor spaces are ideal for entertaining. Whether you are hosting a full on dinner party or cocktails and hors d'oeuvres, be sure create plenty of space for guests to mingle. Consider incorporating comfortable outdoor seating, an outdoor bar, and ample locations for guests to set down their drinks.
When you are choosing outdoor furnishings, be sure to consider function as well as form. Pieces that can serve double duty as side tables or seating, like sturdy square ottomans, increase the functionality of your entertaining space.
We hope these tips help you to make the most of your own outdoor dining space. Want more inspiration? See our ideas for luxurious outdoor living spaces here.
If you are interested in the spaces featured in this article, we would love to tell you more about these amazing properties! This Windsor Square Estate, this Architectural Luxury, and also this Hollywood Hills residence are all currently on the market.
About the Author
Ernie Carswell is one of the most accomplished and respected real estate agents in the industry today. With more than 25 years of experience in the business, Carswell's extensive roster of satisfied clientele includes the likes of Fortune 500 CEOs, professional entertainers, top studio executives, leading attorneys, government officials, ambassadors, and foreign dignitaries.Carswell is one of the most admired names in luxury real estate and frequently receives accolades for his outstanding work in the press. He has been included in The Hollywood Reporter's "Hollywood's Top 25 Real Estate Agents" listing, in Variety's feature on "Showbiz Real Estate Elite," Billboard's coverage of the "Top 15 Real Estate Agents Representing Musicians Today," and was ranked in the top 100 Agents in the nation by the Wall Street Journal's Real Trends.