Outdoor Patio Décor Trends For 2019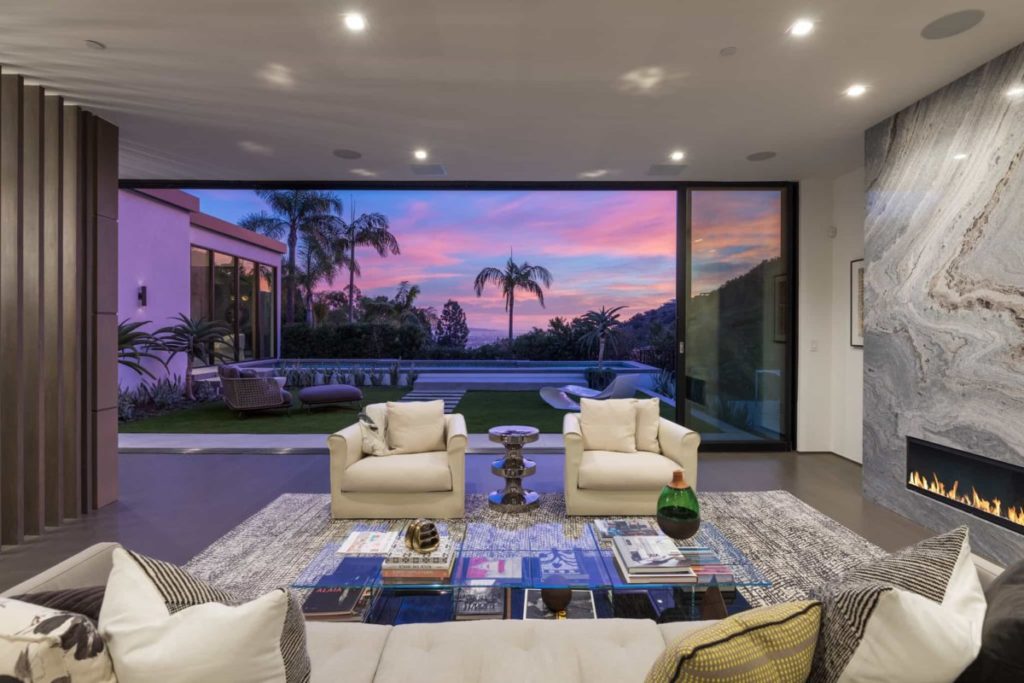 Los Angeles residents are lucky to get use out of our outdoor spaces all year around. That's why, if you're in the market for a new home this spring or summer, it's a good idea to consider the outdoor patio space with the same attention you would the living room, kitchen or bedrooms.
One way to make a patio feel as cared for as the indoor space is to focus on design and décor. Applying on-trend interior design to your patio can help you achieve the enviable seamless blend between your indoor spaces and the sunny, natural outdoors.
There are two big concepts dominating interior design this year, which can be easily pulled into patio decor. The first concept is rooted in our desire to get back to nature and away from our futuristic, metallic devices and screens. It emphasizes natural materials, wild plants and texture. The second big concept sprung from a reaction against the minimalist and clean design that has been popular throughout past years. This concept derives inspiration from the 1980's, where vibrant colors and maximalism reigned.
In this post, we're sharing practical ways to bring the biggest interior design trends of 2019 into your outdoor patio décor.
Banish Indoor/Outdoor Boundaries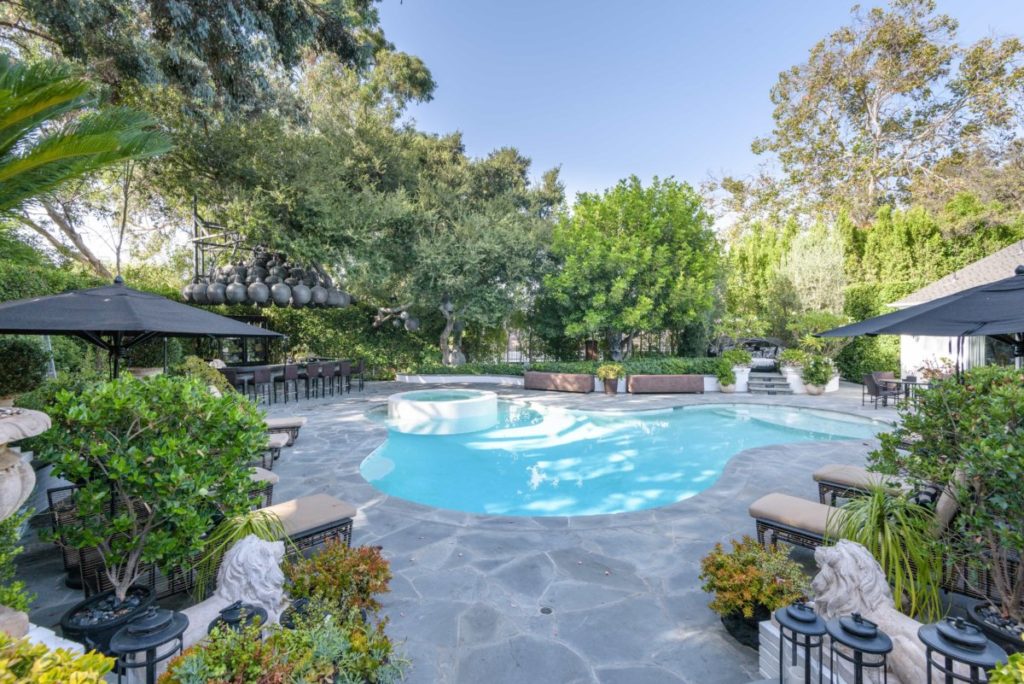 Carefully potted flowers or succulents are out. In 2019, outdoor spaces should feel as wild as possible, with plants weaving around your patio floor and furniture.
When it doubt, go for more greenery rather than less, for a jungle-like look. It's a great way to create a calming atmosphere, surrounded by air-purifying plants. For inspiration, you can view how one homeowner used plants to for natural patio décor at their estate in Studio City.
Choose Natural Materials To Build Your Patio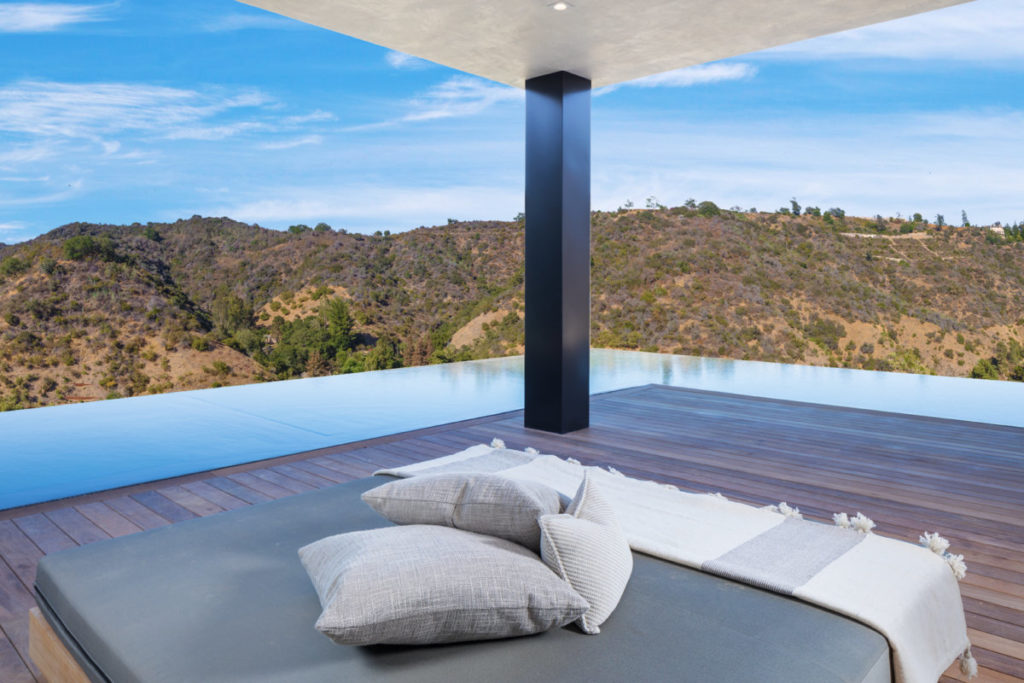 If it's time for a total renovation of your patio, that's a great opportunity to lean heavily on natural materials that feel organic and down-to-earth, like wood and stone, rather than cement or tile. If possible, preserve the natural textures of the materials.
This 2019 trend helps cultivate a space that feels comfortable and lived in without losing the wild charm of the outdoors.
Go Vibrant With Furniture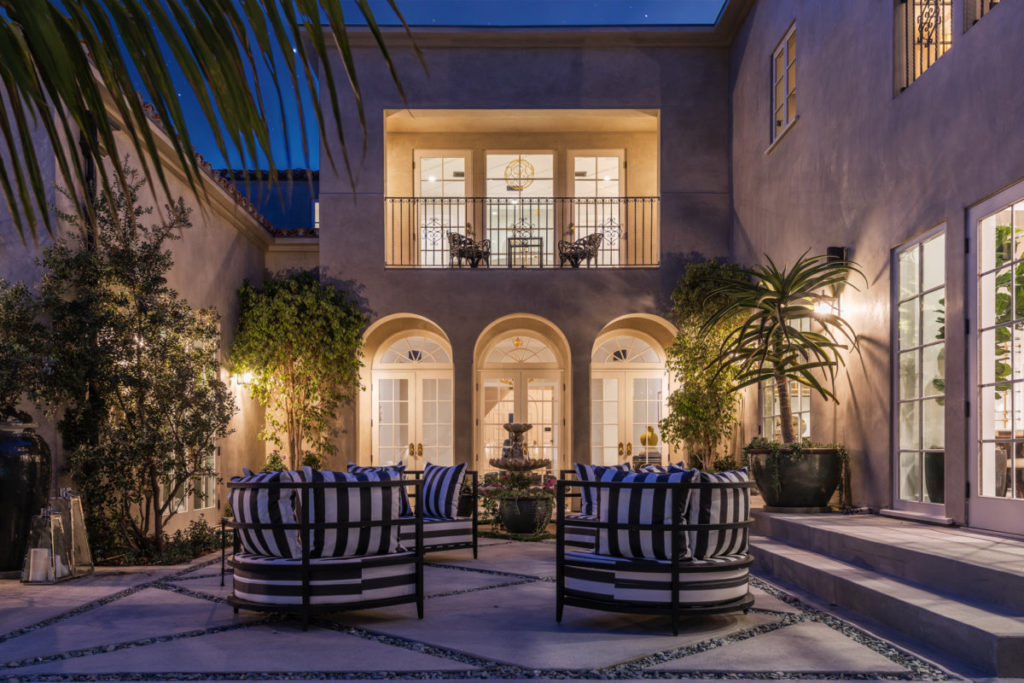 The monochromatic neutral color palettes of past years are on their way out. 2019 embraces bright colors and fun, maximalist design. Outdoor furniture is a great way to start incorporating this fun new trend into your interior design without having to consider if it clashes with the rest of your home.
Choose sofas and chairs upholstered in deep jewel tones or bright mustard yellow. This is also an excellent chance to involve living coral, Pantone's Color of the Year, which was chosen because it "provides comfort and buoyancy as we become increasingly digitally connected."
Ultimately, Choose Comfort Over Style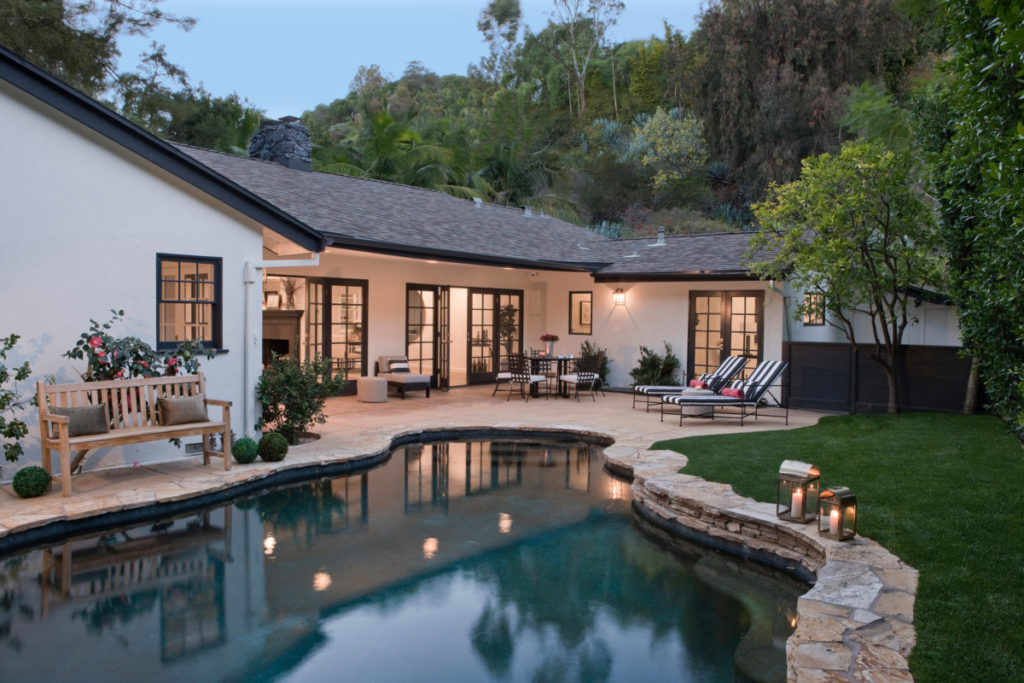 Incorporating interior design trends into your outdoor patio décor can help your backyard feel modern and airy instead of dated or neglected. But in the end, what matters most is that our outdoor spaces are as inviting and comfortable as our indoor spaces.
If we're going to take advantage of our California climate, it's important that we actually want to spend time outside. That means making sure that being trendy in indoor or outdoor interior design never comes at the price of our own comfort.
About the Author
Ernie Carswell is one of the most accomplished and respected real estate agents in the industry today. With more than 25 years of experience in the business, Carswell's extensive roster of satisfied clientele includes the likes of Fortune 500 CEOs, professional entertainers, top studio executives, leading attorneys, government officials, ambassadors, and foreign dignitaries.Carswell is one of the most admired names in luxury real estate and frequently receives accolades for his outstanding work in the press. He has been included in The Hollywood Reporter's "Hollywood's Top 25 Real Estate Agents" listing, in Variety's feature on "Showbiz Real Estate Elite," Billboard's coverage of the "Top 15 Real Estate Agents Representing Musicians Today," and was ranked in the top 100 Agents in the nation by the Wall Street Journal's Real Trends.