Social Distancing Friendly Summer Activities Around LA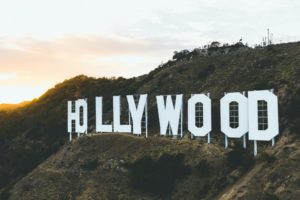 As summer rolls in, Angelenos are nostalgic for the city they knew before the pandemic hit. And even as more businesses are legally allowed to reopen, many of us may feel unsure about venturing out into crowded spaces.
That's why we've compiled a brief list of the most social-distancing-friendly activities to do in and around Los Angeles this summer.
Wildwood Canyon Open Space in Santa Clarita
This 95-acre "open space" is reportedly less crowded than many other hiking trails in and around LA. And unlike many hikes, Wildwood Canyon Open Space is more free ramble than a trail, making it a peaceful getaway for an afternoon in nature. The space is ideal for light hiking or picnicking, featuring lots of oak trees and wildflowers—and beautiful views.
It's a 40-minute drive from the heart of Los Angeles.
Paramount Drive-In Theatre
Traditional movie theatres may be closed, but drive-in theatres have begun to reopen with extra precautions to prevent the spread of COVID-19. Precautions include requiring face masks to be worn outside your vehicle, a 50% capacity limit, a required six feet of distance between people outside their vehicles, and a ban on congregating.
Paramount Drive-In Theatre is located south of Downtown Los Angeles. Current summer films showing are Followed (a horror film) and My Spy (a comedy). Films play nightly at 8:30 and 10:45 pm.
Learn more: https://www.paramountdrivein.com/
Descanso Gardens in La Canada
Descanso Gardens is a botanical garden located north of Pasadena in the beautiful mountainside community of La Canada/Flintridge.
It's re-opened its doors after a period of closure, and an afternoon spent social distancing here is a perfect summertime activity. During the summer, you can expect to see bright blooms of roses, yellow cassia, and vibrant crape myrtle. To visit, you must reserve tickets in advance so that numbers can be limited to allow for social distancing.
Descanso Gardens is open every day from 9 am to 8 pm.
Learn more: https://www.descansogardens.org/
Petersen Automotive Museum
The Petersen Automotive Museum is one of the few museums that has re-opened for the summer—though with added guidelines for visitors. Their capacity is limited to eliminate crowding and allow for social distancing. Masks are required.
Exhibitions currently include cars from popular science fiction and fantasy films as well as a racecar collection.
The museum is open from Wednesday to Sunday from 10 am to 5 pm, and you must reserve tickets in advance.
Learn more: https://www.petersen.org/
Peltzer Winery in Temecula Valley
Peltzer Winery is a winery in Temecula Valley that has outlined strict social distancing and sanitation guidelines since they reopened in May.
Though the tasting room is still closed for the safety of guests, you may purchase bottles or glasses and sip as you explore the large property and take in the views. The property not only includes the vineyards but also a small working farm, complete with cute farm animals.
Peltzer Winery is open from 11 am to 6 pm daily and is about a two-hour drive from Los Angeles.
Learn more: https://www.peltzerwinery.com/
Lady Byrd Café in Echo Park
Lady Byrd Café has been making headlines for its innovative (and chic) method of keeping diners safe: Each charming outdoor table is inside an individual glass greenhouse-like pod.
For those who are still wary of eating out even as restaurants have been allowed to reopen, Lady Byrd Café may be the solution.
The menu includes a Sunday-brunch-worthy array of coffees, juices, breakfast plates, and sandwiches.
Learn more: http://ladybyrdcafe.com/
Hopefully, this list has given you some ideas for getting out and having fun this summer—while staying safe!
About the Author
Ernie Carswell is one of the most accomplished and respected real estate agents in the industry today. With more than 25 years of experience in the business, Carswell's extensive roster of satisfied clientele includes the likes of Fortune 500 CEOs, professional entertainers, top studio executives, leading attorneys, government officials, ambassadors, and foreign dignitaries.Carswell is one of the most admired names in luxury real estate and frequently receives accolades for his outstanding work in the press. He has been included in The Hollywood Reporter's "Hollywood's Top 25 Real Estate Agents" listing, in Variety's feature on "Showbiz Real Estate Elite," Billboard's coverage of the "Top 15 Real Estate Agents Representing Musicians Today," and was ranked in the top 100 Agents in the nation by the Wall Street Journal's Real Trends.