The Best Movie Theaters in L.A.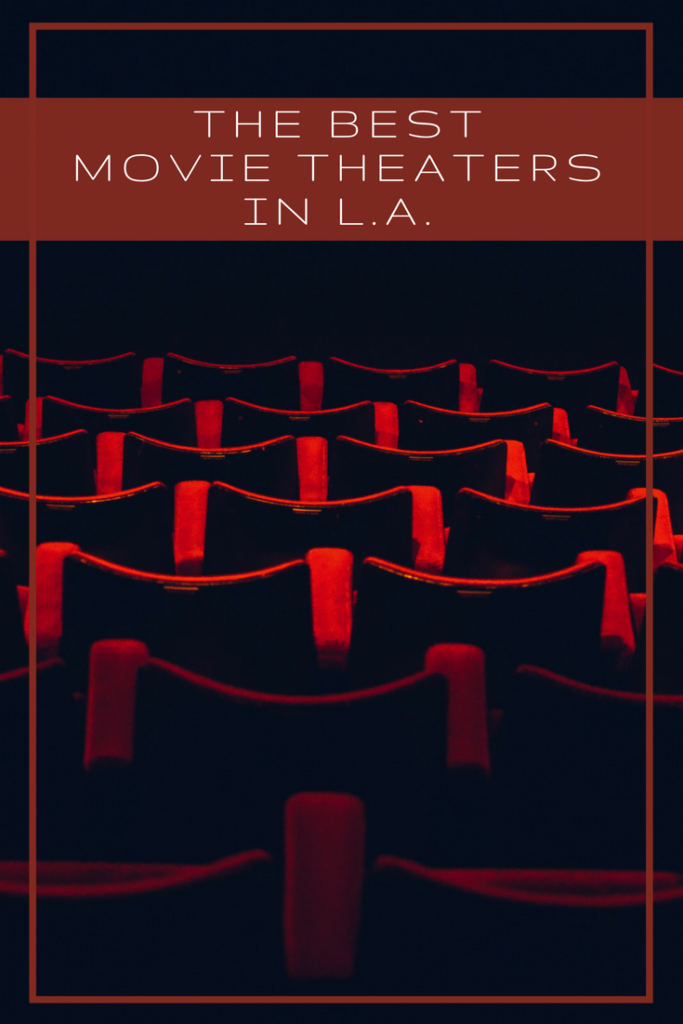 Los Angeles and movies are inseparably linked, but most people think of Hollywood as the place where movies are made — not where movies are watched. In truth, Los Angeles has countless places to screen movies, old and new. Whether you want to catch the newest Oscar noms in a luxuriously appointed theater or re-watch a classic film in a historic theater, L.A. has a theater for you.
iPic theaters provide you with everything that you need for a luxurious night out at the movies. The seats are insanely comfortable no matter where you sit, and the Premium Plus level seats even include a pillow and blanket! Each seat includes its own small table from which you can eat treats from the iPic Express (the theaters' in-house gourmet concessions) or order food delivered right to your Premium Plus seats.
The Aero is a LA staple, having been in operation since the 1940s. The Art-Deco landmark shows classic films, independent films, as well as hosting cinema-related events, symposiums, and more.
For art house films in Los Angeles, you head to a Laemmle theater. The theaters have been running for over 70 years, showing independent, art house and foreign cinema. In addition to standard movie-going, Laemmle provides unique cinematic experiences such as one-night screenings, special events, premieres, and Academy qualifications. You can even rent out a theater for your next meeting or event!
The Landmark in LA is the chain's flagship theater, featuring 12 state-of-the-art auditoriums and an upscale wine bar. Treat yourself to gourmet snacks from the in-house concessions, a film themed cocktail from The Wine Bar, or a fuller meal from the critically acclaimed gastropub, The Westside Tavern.
For an authentic Hollywood trip to the movies, you have to head to the Vista. In 1923, the theater opened to screen movies and present vaudeville acts. Today the theater operates as a single-screen theater which plays movies on actual film reels for a bone fide film experience. The Egyptian decor and Art Deco touches are a throw back to the days of Hollywood glamour.
The ArcLight Theater is a multiplex on Sunset Boulevard and the flagship of the ArcLight chain. Enjoy a movie from the comfort of your reserved seat while enjoying a small meal and signature cocktail from the theater's cafe. What makes ArcLight in Hollywood especially noteworthy is its acquisition of the Cinerama Dome next door. The Dome was built in 1963, and it is one of the few single screen Cineramas to remain preserved and has now been designated a Los Angeles Historic-Cultural Monument.
Have you seen any of this year's Academy Award nominated films? The 2017 nominees for best picture are Arrival, Fences, Hacksaw Ridge, Hell or High Water, Hidden Figures, Lion, Manchester by the Sea, Moonlight, and LA LA Land — a love letter to old-school Hollywood! Be sure to catch one of these movies at a movie theater in L.A. or one near you!
About the Author
Ernie Carswell is one of the most accomplished and respected real estate agents in the industry today. With more than 25 years of experience in the business, Carswell's extensive roster of satisfied clientele includes the likes of Fortune 500 CEOs, professional entertainers, top studio executives, leading attorneys, government officials, ambassadors, and foreign dignitaries.Carswell is one of the most admired names in luxury real estate and frequently receives accolades for his outstanding work in the press. He has been included in The Hollywood Reporter's "Hollywood's Top 25 Real Estate Agents" listing, in Variety's feature on "Showbiz Real Estate Elite," Billboard's coverage of the "Top 15 Real Estate Agents Representing Musicians Today," and was ranked in the top 100 Agents in the nation by the Wall Street Journal's Real Trends.