The Best Places for Catering in Los Angeles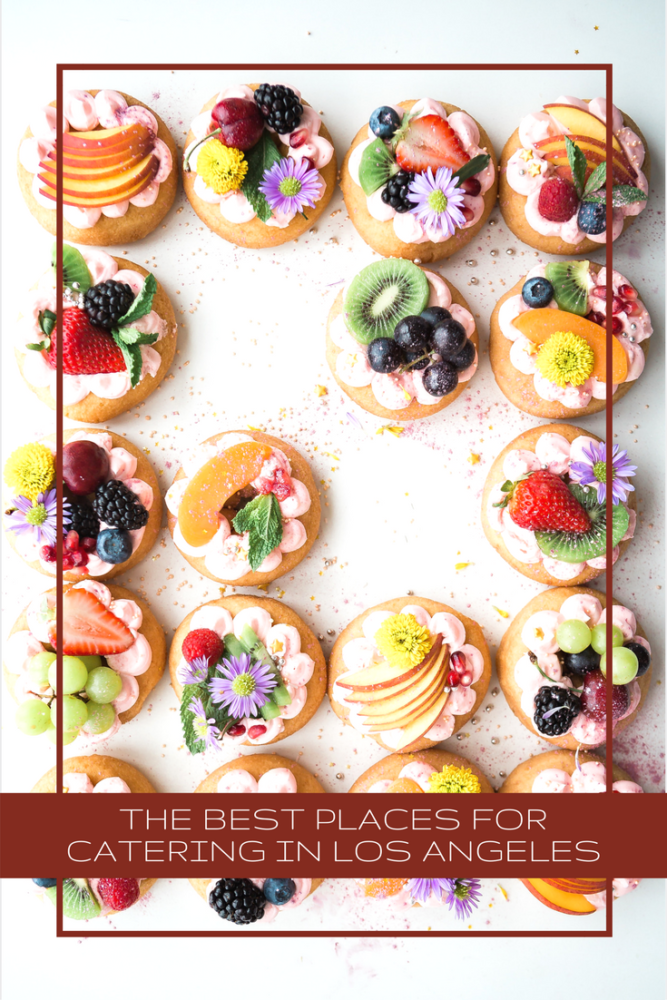 Don't have the time or energy to put together your next big event? Whether you're planning something as large as a wedding or small as a work meeting, catering is a great option for creating a beautiful atmosphere with tasty food. Many companies also offer a wide variety of options so you're sure to please everyone on your list. Here are some of our favorite places for catering in Los Angeles.
Love Catering
I would personally recommend Love Catering with their commitment to sustainability and use of fresh ingredients at the peak of the season. It was founded by a trio of Los Angeles caterers as they combined their passion for food. They are now in their tenth year with clients like Disney Animation and JP Morgan Private Bank. Have no fear as they also offer in-home catering and have served some of Los Angeles' most prolific hosts and hostesses. Love Catering is definitely a top pick when looking for excellent catered food for your next event.
Kitchen12000
Having worked with clients such as Warner Brothers, Porsche and Apple, Kitchen12000 has been catering in the Los Angeles area since 2009. From weddings to corporate events and house parties, you're welcome to build your own menu from their selection. Their team is made up of chefs, designers and coordinators so you can sit back, relax and enjoy. To request a quote or book Kitchen12000 for your next event, visit their website HERE.
Mendocino Farms
With locations sprinkled throughout California, Mendocino Farms brings their fresh ingredients right to you with their catering. Choose from a selection of salads, sandwiches, skewers and deserts – or even add some choices from their kids menu. Mendocino Farms works with trusted farm and food artisan partners to ensure you get the highest quality ingredients from their very own farms. Stand out from the crowd and "eat happy" for your next game day or celebration along with an extremely fast turnaround time. To find your nearest location and inquire about catering, visit their website HERE.
Tres LA
Located in the heart of Los Angeles, Tres LA focuses both on the service and chef experience. Their attention to detail includes making their own ice cream, fresh sea salts and more when hosting events big or small. Simply complete a menu questionnaire and you'll be sent a custom menu to collaborate on your taste and budget. Tres LA's list of past clients includes Janet Jackson, Kevin Bacon and companies such as Paramount and Facebook. To request an estimate for your next catering event, visit their website HERE.
Looking for something more cozy? Check out these most romantic restaurants in Los Angeles for an intimate meal on your next date night!
About the Author
Ernie Carswell is one of the most accomplished and respected real estate agents in the industry today. With more than 25 years of experience in the business, Carswell's extensive roster of satisfied clientele includes the likes of Fortune 500 CEOs, professional entertainers, top studio executives, leading attorneys, government officials, ambassadors, and foreign dignitaries.Carswell is one of the most admired names in luxury real estate and frequently receives accolades for his outstanding work in the press. He has been included in The Hollywood Reporter's "Hollywood's Top 25 Real Estate Agents" listing, in Variety's feature on "Showbiz Real Estate Elite," Billboard's coverage of the "Top 15 Real Estate Agents Representing Musicians Today," and was ranked in the top 100 Agents in the nation by the Wall Street Journal's Real Trends.