The Best Places to Hear Live Jazz in LA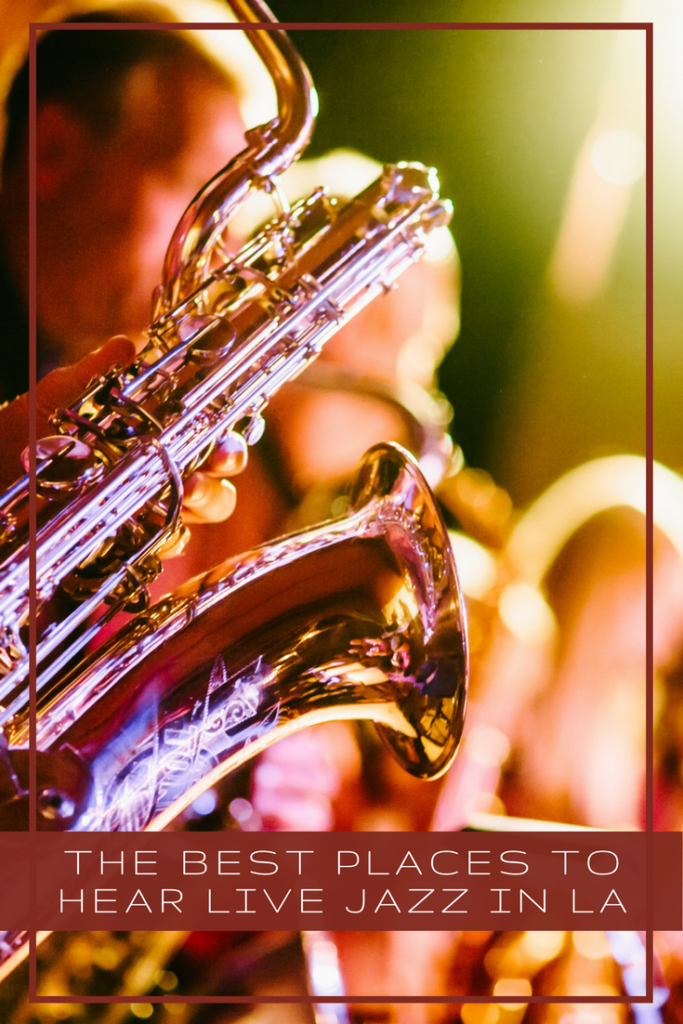 The award-winning movie LA LA Land has renewed LA's interest in jazz music. While this resurgence of awareness is new, Los Angeles has had a dynamic jazz scene for decades. Some of America's greatest jazz musicians have played right here in LA, and today's top musicians make their way here as well. If you would like to spend an evening soaking up some of the city's best jazz LA LA Land-style, these four venues are your best bets.
The Los Angeles supper club has become a legend in Hollywood for providing "nothing but the best in jazz." For a small cover charge and moderate drink minimum, you can expect to hear world-class jazz from touring greats and emerging local talent. Reservations are available if you call at least 24 hours before your visit.
Most people wouldn't think to go looking for a jazz club in Little Tokyo, which makes Blue Whale the perfect venue for jazz lovers who are in the know. The bar, menu, and surroundings take a backseat to the importance of the music, making this a better venue for real jazz aficionados than for a quiet date night. Blue Whale books some of the world's most important jazz musicians, so add it to your list of must-visit jazz clubs in LA.
Designed by jazz musician Herb Alpert, Vibrato combines top-notch jazz performances and sound design with an elegant "in the round" performance area. The dinner menu is stellar and is outshone only by the calendar of booked musicians. Reservations are highly encouraged for dinner, but night owls may prefer arriving after 11 PM for the cover charge-free "after hours" set.
While it's not technically a jazz club, for the past few years the Hollywood Bowl has hosted the Playboy Jazz Festival in its amazing outdoor amphitheater. Keep an eye on the summer's regular concert schedule for more jazz offerings as well.
Any of these locations will provide you with a real jazz club experience right here in LA. If, however, you want to relive the Angel's Flight scene from LA LA Land, you are currently out of luck. The railway has been out of commission since 2013, but donations are being collected to bring it up to California's safety standards.
About the Author
Ernie Carswell is one of the most accomplished and respected real estate agents in the industry today. With more than 25 years of experience in the business, Carswell's extensive roster of satisfied clientele includes the likes of Fortune 500 CEOs, professional entertainers, top studio executives, leading attorneys, government officials, ambassadors, and foreign dignitaries.Carswell is one of the most admired names in luxury real estate and frequently receives accolades for his outstanding work in the press. He has been included in The Hollywood Reporter's "Hollywood's Top 25 Real Estate Agents" listing, in Variety's feature on "Showbiz Real Estate Elite," Billboard's coverage of the "Top 15 Real Estate Agents Representing Musicians Today," and was ranked in the top 100 Agents in the nation by the Wall Street Journal's Real Trends.