The Beverly Hills Farmers Market – your source for fresh produce and more!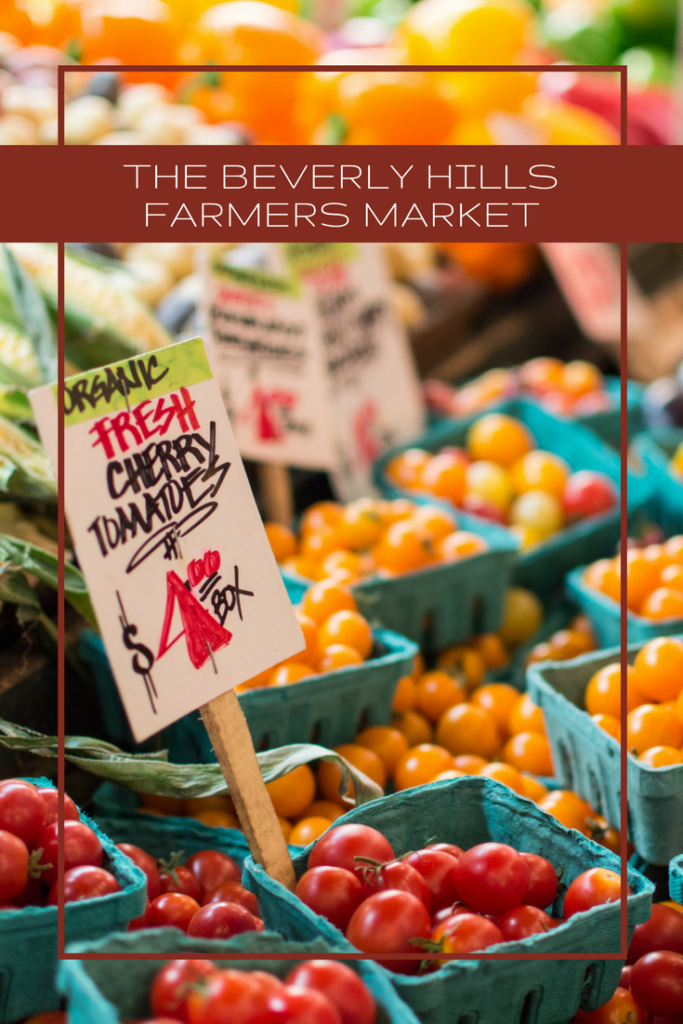 In the midst of the busy Los Angeles metropolitan area, you can find a marvelous place to purchase fresh, organic fruits and vegetables. The Beverly Hills Farmers Market is open every Sunday, rain or shine, so that visitors can enjoy all of these and more. In addition to being a product market, you can also find activities for kids to play or learn culinary skills and live music in a friendly environment.
More than 60 local farmers sell fresh-picked fruits and vegetables, while non-agricultural vendors stock fresh-made breads, salsa, organic juices, and other delicious items. This is THE place to pick up the freshest produce at the peak of the growing season. If you are trying to eat healthier, the freshly made organic items here cannot be beat.
Children can participate in Cookin' Kids, an educational workshop that is held on the second Sunday of every month. The Beverly Hills Farmers Market also hosts an annual Pie Bake in June and PickleFest in August. Both events feature recipe contests alongside other family-friendly entertainment. The calendar is jam packed with fun and educational activities.
The market is open 9am until 1pm every Sunday, and located along the 9300 block of Civic Center Drive, between Third Street and Santa Monica Boulevard. Visit the farmers market and support your local farmers, ranchers, and local vendors this weekend. Support the local economy and small business with a trip to the Beverly Hill Farmers Market!
For more things to do in Beverly Hills, be sure to read our neighborhood guide.
About the Author
Ernie Carswell is one of the most accomplished and respected real estate agents in the industry today. With more than 25 years of experience in the business, Carswell's extensive roster of satisfied clientele includes the likes of Fortune 500 CEOs, professional entertainers, top studio executives, leading attorneys, government officials, ambassadors, and foreign dignitaries.Carswell is one of the most admired names in luxury real estate and frequently receives accolades for his outstanding work in the press. He has been included in The Hollywood Reporter's "Hollywood's Top 25 Real Estate Agents" listing, in Variety's feature on "Showbiz Real Estate Elite," Billboard's coverage of the "Top 15 Real Estate Agents Representing Musicians Today," and was ranked in the top 100 Agents in the nation by the Wall Street Journal's Real Trends.