The Most Romantic Restaurants in LA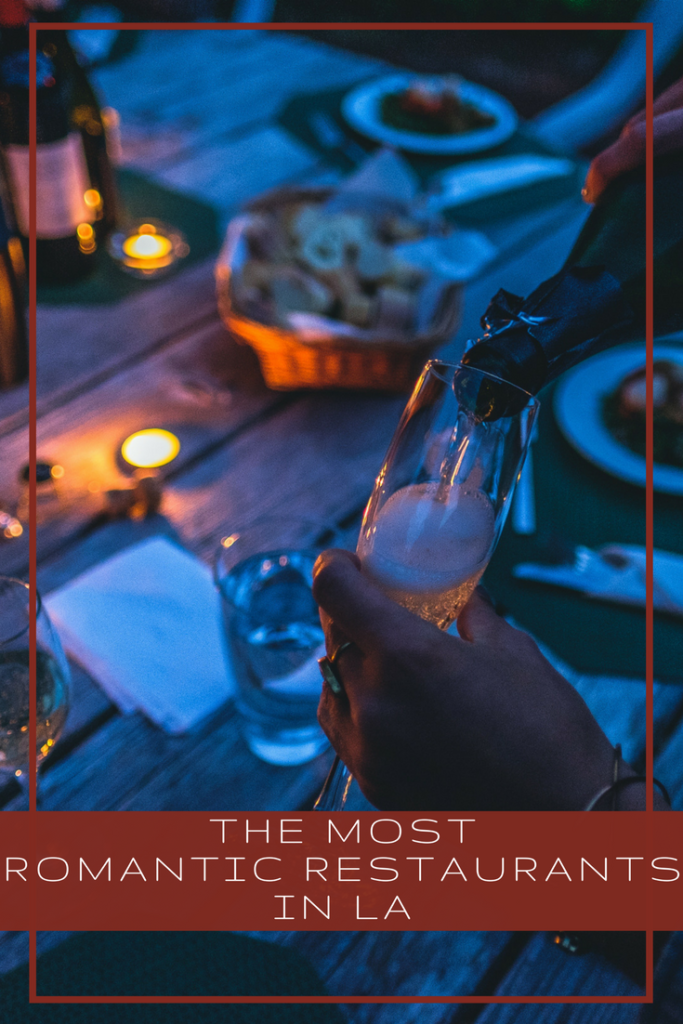 Ready to treat your special someone to a romantic date night? Los Angeles is full of amazing restaurants, but not all of them are suited for an intimate meal. These are our favorite places for a memorable meal with the one you love.
BEST FOR A COZY MEAL
SOFI GREEK RESTAURANT (West Hollywood): Even the entrance to Sofi in WeHo feels secretive and intimate. The restaurant's garden terrace will make you feel like you have been transported to Europe for the evening. Enjoy fresh Mediterranean food with your sweetie, and, if you visit on a weekend, listen to the live music playing as well.
BEST TO IMPRESS
MELISSE (Santa Monica): For a sumptuous, luxurious dinner, head to Melisse in Santa Monica for a 10-course tasting menu. Dining at Melisse feels like a special occasion, because it is. Dress up, revel in the Michelin-star food, and indulge in a perfectly paired glass of wine. This is a meal you won't soon forget.
BEST FOR A LAID BACK DATE
FIREFLY (Studio City): For a more laid back evening, check out Firefly in Studio City. Whether you meet for a drink at the old-school bar or take a meal in a private cabana off the patio, you can customize your experience so that it is perfect for any couple.
BEST FOR VIEWS
NOBU MALIBU (Malibu): There's not much more romantic than a dinner overlooking the ocean, and Nobu Malibu's view can't be beat. Enjoy your meal on the patio overlooking the ocean or choose a seat near the sushi counter for a expert-guided sushi dinner.
BEST FOR DINNER AND A SHOW
CAFE PINOT (DTLA): Located in Downtown LA near the Art Deco Central Library, Cafe Pinot allows diners a romantic view of the city's sparkling skyline. If your romantic date includes a concert or show, the restaurant is also conveniently located just minutes from the Music Center and Staples Center.
What is your idea of a perfect date night? Does it involve a romantic meal or something less traditional? Let us know in the comments below! Be sure to try one of these romantic restaurants for a date night or for Valentine's Day.
About the Author
Ernie Carswell is one of the most accomplished and respected real estate agents in the industry today. With more than 25 years of experience in the business, Carswell's extensive roster of satisfied clientele includes the likes of Fortune 500 CEOs, professional entertainers, top studio executives, leading attorneys, government officials, ambassadors, and foreign dignitaries.Carswell is one of the most admired names in luxury real estate and frequently receives accolades for his outstanding work in the press. He has been included in The Hollywood Reporter's "Hollywood's Top 25 Real Estate Agents" listing, in Variety's feature on "Showbiz Real Estate Elite," Billboard's coverage of the "Top 15 Real Estate Agents Representing Musicians Today," and was ranked in the top 100 Agents in the nation by the Wall Street Journal's Real Trends.