Watching Sports in Style in Los Angeles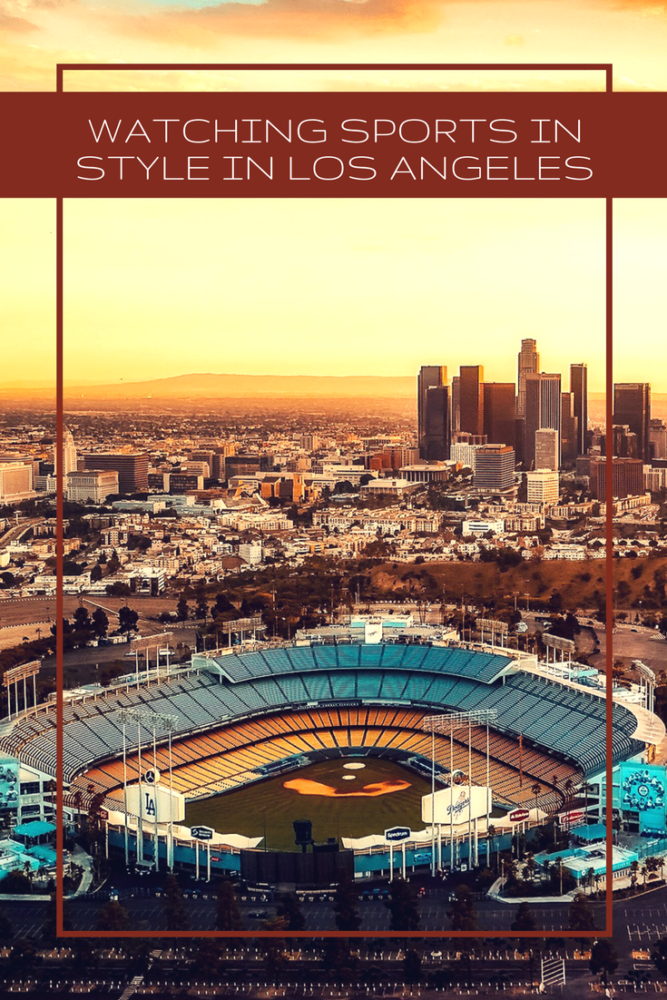 Los Angeles is home to some of the largest sports venues in the country. Whether it's baseball, basketball, football or hockey, we like to watch our games in style! Here are just a few of the various upgrade options at our favorite venues.
Staples Center
While some of the biggest names in music have performed here, Staples Center is best known for being home to the Lakers, Sparks, Clippers and Kings sports teams. You've probably even seen some of your favorite celebrities sitting court side at their favorite games. If sitting in the nosebleeds isn't your thing, Staples Center offers some great luxury upgrades including premiere seats, premium ticket options, and private and event suites. These options can include season tickets, priority concert access, preferred parking, VIP food and beverage, and customizable packages. The venue also recently broke the $100 million revenue mark this past season in Premium Seating sales. For more info about upgrading your tickets, visit their website at staplescenter.com.
Los Angeles Coliseum
Located just steps away from the USC campus and the Natural History Museum, the LA Coliseum has a rich history. It has hosted various historical events such as the Olympics, Super Bowls, a World Series and presidential visits. With a capacity of more than 15,000 people, this venue also offers its guests luxury suites, VIP box seats and packages, and club seats. In addition to these upgrades, the Coliseum is also set to start renovations in 2018 which will include a Founder's Suite and Club along with newly constructed club seats, loge boxes and suites. You can also rent out the venue for your own private and public events should you wish. To find out more about booking tickets for the next sporting event, visit them at lacoliseum.com.
Dodger Stadium
Not only is Dodger Stadium home to one of the biggest names in LA sports, this venue has seen the likes of Madonna, Michael Jackson, The Beatles, Elton John and more perform within its walls. Today the stadium is most known for hosting the Los Angeles Dodgers home games as one of Southern California's most loved landmarks. If you prefer to watch your games in style, the stadium also offers private suites, box seating and VIP packages. Suite rentals can range from $4,500 – $6,500 for Dodgers home games, but vary on game day, location and opposing teams. You can also rent out the stadium for your own corporate event, party or reception. For more info on pricing and booking, visit the Dodger Stadium website here.
Los Angeles is home to some of the most iconic sports teams and venues in the nation. Now you can watch your favorite teams from the luxury of your private suite or box seats! Looking for somewhere to stay when your team is in town? Check out our suggestions for the best luxury hotels in LA.
About the Author
Ernie Carswell is one of the most accomplished and respected real estate agents in the industry today. With more than 25 years of experience in the business, Carswell's extensive roster of satisfied clientele includes the likes of Fortune 500 CEOs, professional entertainers, top studio executives, leading attorneys, government officials, ambassadors, and foreign dignitaries.Carswell is one of the most admired names in luxury real estate and frequently receives accolades for his outstanding work in the press. He has been included in The Hollywood Reporter's "Hollywood's Top 25 Real Estate Agents" listing, in Variety's feature on "Showbiz Real Estate Elite," Billboard's coverage of the "Top 15 Real Estate Agents Representing Musicians Today," and was ranked in the top 100 Agents in the nation by the Wall Street Journal's Real Trends.