Four Weekend Spa Getaways Perfect For Mother's Day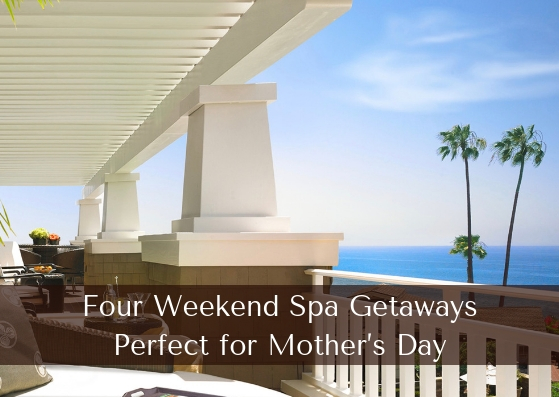 This Mother's Day, treat her to a private spa weekend outside the city.
Los Angeles is within a couple hours driving distance to the beach, the desert, the mountains and even a couple of top-notch wineries. No matter what her favorite way to unwind is, you're sure to find an accessible weekend getaway that's perfect for her.
Here are our four favorite resort spas within driving distance to Los Angeles: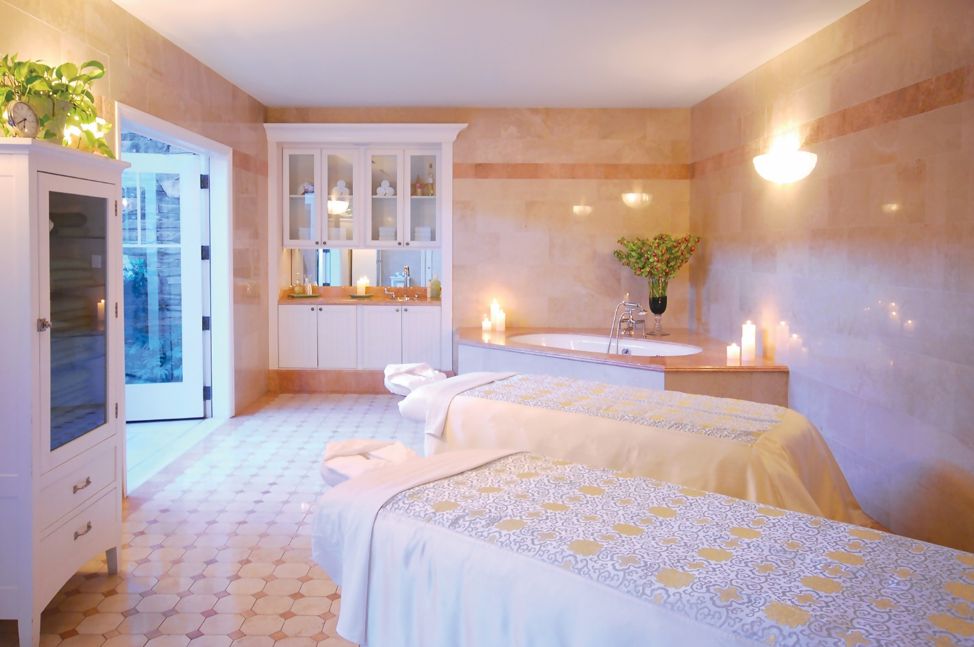 Located on a private beach in Laguna Beach, California, Montage combines elegance with a breezy beach vibe. Every villa, room or suite comes with its own private balcony overlooking the ocean, and the décor is ruled by soft whites, light linens and stately furniture.
Spa Montage Laguna Beach is well-known for its exceptional spa treatments. Treatments include everything you would expect from a luxury spa, from massages to facials to saunas. In addition, an on-site hair salon offers blowouts, styling, coloring and cuts. Outdoor fitness classes and a dedicated mind/body training room round out the offerings for a perfect spa weekend on the beach.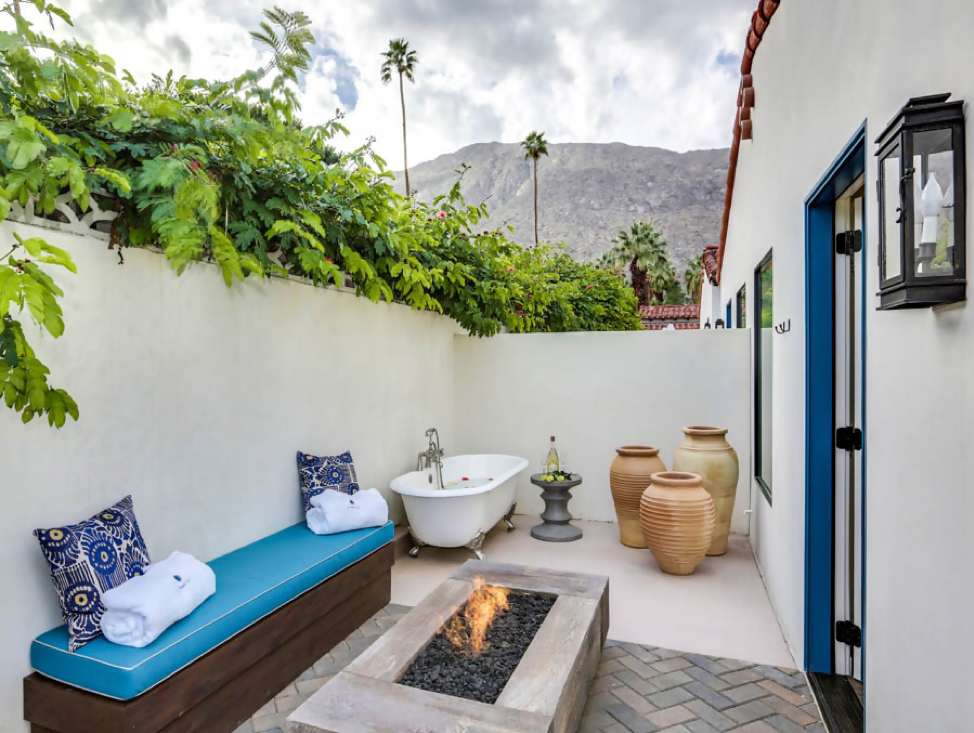 La Serena Villas is a private resort right in the center of downtown Palm Springs, California. The 1933 historic building and grounds were developed into a 5-star hotel and spa only in 2016. Now, the Spanish tile and teal-blue, California-style interior design fits right into the landscape. Impressive views of the nearby San Jacinto Mountains and a smattering of palm trees give the space a charming feel.
The small resort offers 19 different rooms, most of which are private bungalows with individual patios. Also, all rooms are dog-friendly for those who want to bring along their canine companion for the weekend.
The on-site Whispers Spa offers facials, massages and special body treatments like seaweed wraps. There's also an outdoor pool to soak up the sun in. When not relaxing, you can take a leisurely walk to explore the trendy city of Palm Springs less than a mile away.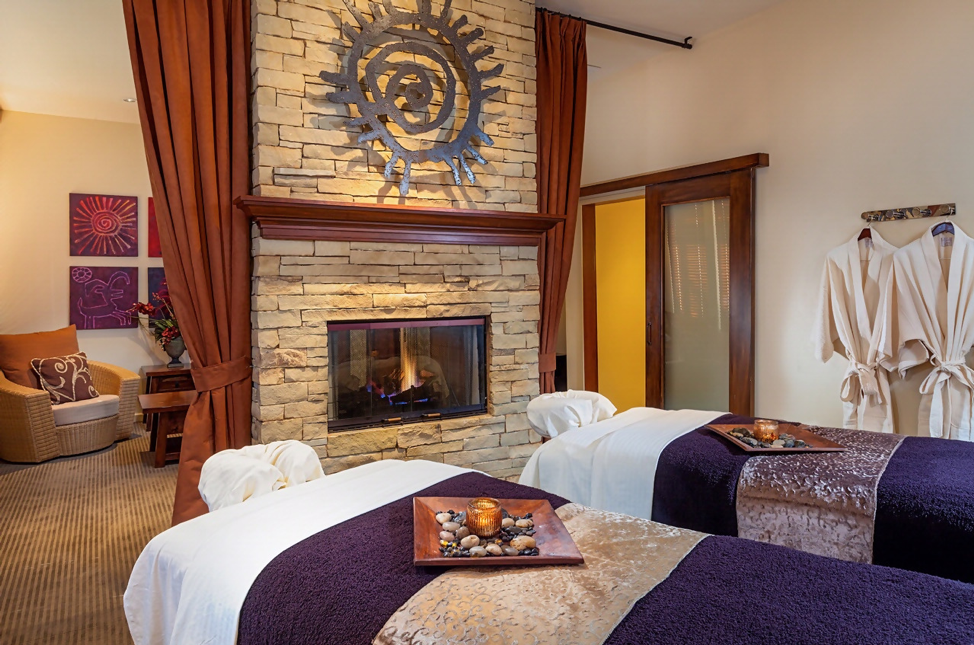 This 4-star resort is a luxurious take on the cozy lodge. It's nestled in the Angeles National Forest right on the shores of Lake Arrowhead. With the surrounding forest and stone fireplaces flickering in every room, the resort is a dream for those who love being around nature to relax.
Suites come with private balconies overlooking either a mountain or a lake view, and soaking tubs offer an in-room spa experience. The resort spa, Spa of the Pines, and offers a robust menu of treatments like massages, body scrubs and facials. In addition, guided outdoor recreation is available, including yoga classes, kayaking, hiking, swimming and fishing.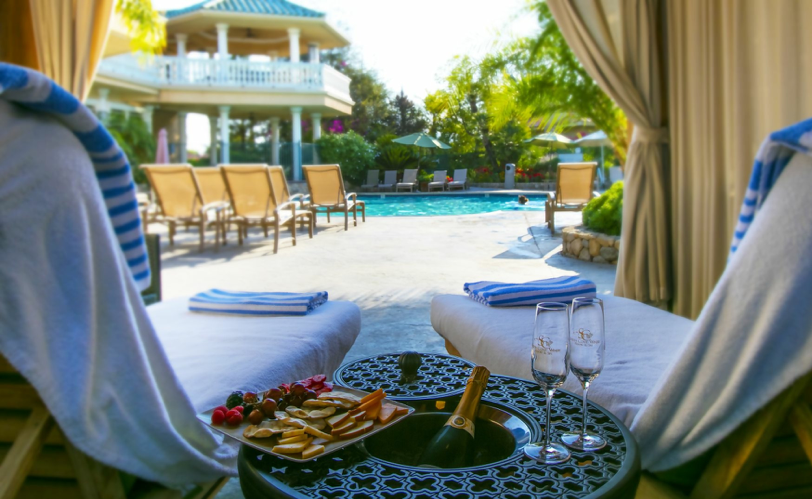 On a sprawling 63-acres in Temecula, California, the South Coast Winery Resort and Spa is a working, award-winning winery and a 4-star luxury getaway. For wine lovers, a weekend stay here means access to the daily winery tours and wine tastings, including a special behind-the-scenes tour that details how the grapes are grown and transformed into wine.
You can choose between a suite, which overlooks the vineyards, or a villa, which includes a private patio. The resort has an old-world feel, with maroon or olive-colored walls and dark wood furnishings. The cozy restaurant on-site, Vineyard Rose Restaurant, offers a Mother's Day Brunch Buffet.
The onsite Grapeseed Spa not only provides customary spa treatments like facials and massages, but it also boasts an outdoor, heated saltwater pool and saltwater whirlpool. In addition, various "tranquility paths" wind through the vineyards, offering time for private reflection.
Instead of braving the crowds at popular brunch spots this Mother's Day, plan ahead and take her for a private weekend away at one of these beautiful resorts. Two days of guilt-free indulging in luxurious spa treatments may be exactly what she needs this spring.
About the Author
Ernie Carswell is one of the most accomplished and respected real estate agents in the industry today. With more than 25 years of experience in the business, Carswell's extensive roster of satisfied clientele includes the likes of Fortune 500 CEOs, professional entertainers, top studio executives, leading attorneys, government officials, ambassadors, and foreign dignitaries.Carswell is one of the most admired names in luxury real estate and frequently receives accolades for his outstanding work in the press. He has been included in The Hollywood Reporter's "Hollywood's Top 25 Real Estate Agents" listing, in Variety's feature on "Showbiz Real Estate Elite," Billboard's coverage of the "Top 15 Real Estate Agents Representing Musicians Today," and was ranked in the top 100 Agents in the nation by the Wall Street Journal's Real Trends.