The Best BBQ Restaurants in Los Angeles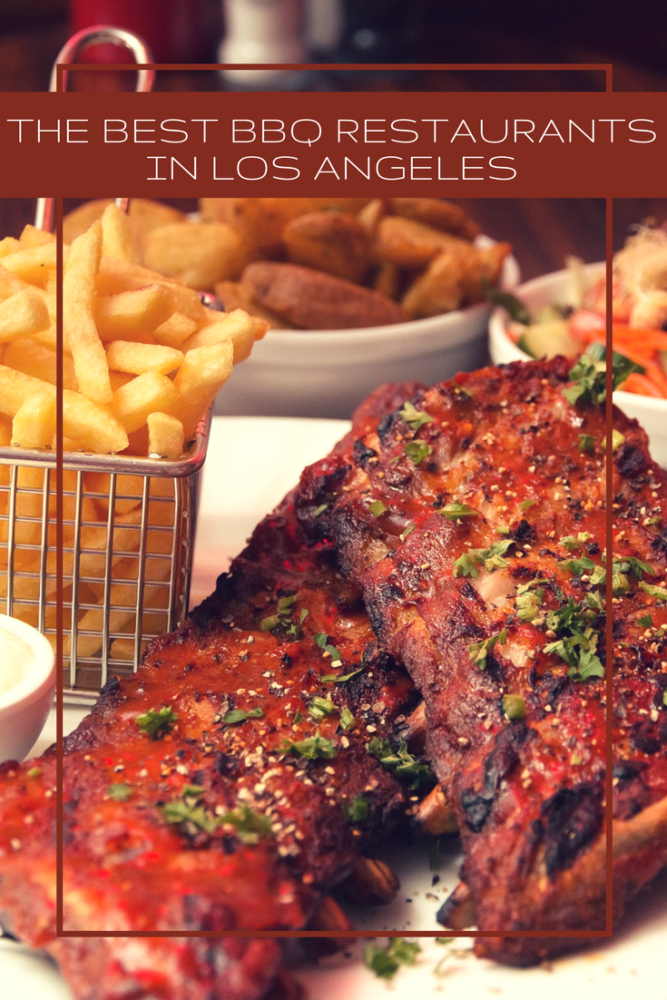 While Los Angeles is known for its healthy eating, there's one food that breaks the gluten-free, vegan mold: BBQ. Whether it's served Texas, Memphis, or Caroline-style, we've put together a few of our favorite spots in LA. Don't be afraid to try them all!
Horse Thief BBQ
Located in the heart of Downtown Los Angeles, Horse Thief BBQ offers a wide variety of craft beers and brisket. While their menu is minimal, this grub spot boasts an impressive 4.5 out of 5 star reviews. No matter what meat you're craving, Horse Thief has got you covered! They're also hosting an impressive lineup of Tap Takeovers this summer featuring some of our favorite beer companies. horsethiefbbq.com.
Phillip's Barbecue
Looking for something a little more on the spicier side? Well known for it's smokey sauce and tender ribs, Phillip's is an old favorite. It's 20 year residency has led to its now three locations throughout Los Angeles. Don't forget to add on one of their delicious sides to your meal, including their savory corn on the cob and potato salad.
Holy Cow BBQ
California meets good ol' southern BBQ. With it's two locations in both Santa Monica and Culver City, Holy Cow boasts an "authentic, slow smoked goodness.". Whether you're visiting for their Carolina-style pulled pork or fried chicken sandwich, their mason jar lemonade is a must. This slow smoked goodness also won Holy Cow the "Best of BBQ" award in Santa Monica!
Baby Blue BBQ
Best known for its popular Venice location, Baby Blues BBQ has now taken over West Hollywood. Start your week off right with some of their Memphis-style ribs covered in a variety of 19 different herbs and spices. They're also one of the few BBQ joins that offer seafood as well, including their grilled catfish and shrimp sandwiches.
Barrel & Ashes
With a delicious lineup of craft cocktails and smoked meats, Barrel & Ashes knows exactly what you're craving. Their most popular "snack" – The Best Damn Chick'n Sandwich Ya Ever Had – gives other sandwiches a run for their money with a yummy blend of chicken, cheese and coleslaw. This rustic restaurant features all styles of BBQ so you're sure to find something you love. And don't forget to check out their darn good deserts!
Do you have a favorite BBQ restaurant you can't get enough of? Let us know in the comments!
Looking for something a little healthier after your BBQ meal? Check out our favorite vegetarian and vegan restaurants in LA too!
About the Author
Ernie Carswell is one of the most accomplished and respected real estate agents in the industry today. With more than 25 years of experience in the business, Carswell's extensive roster of satisfied clientele includes the likes of Fortune 500 CEOs, professional entertainers, top studio executives, leading attorneys, government officials, ambassadors, and foreign dignitaries.Carswell is one of the most admired names in luxury real estate and frequently receives accolades for his outstanding work in the press. He has been included in The Hollywood Reporter's "Hollywood's Top 25 Real Estate Agents" listing, in Variety's feature on "Showbiz Real Estate Elite," Billboard's coverage of the "Top 15 Real Estate Agents Representing Musicians Today," and was ranked in the top 100 Agents in the nation by the Wall Street Journal's Real Trends.